Accommodation
Accommodation in New Zealand is usually divided into hall of residence, homestay accommodation and flatting.
Hall of Residence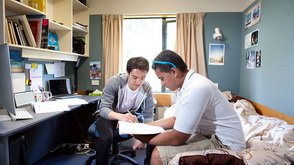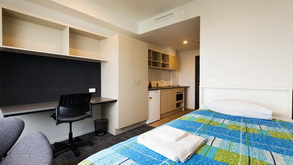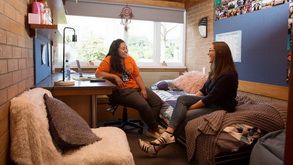 Most universities and colleges in New Zealand offer limited halls of residence, which are usually fully equipped and have good security measures. Dormitories are usually very close to the school, and it only takes a few minutes to walk from the dormitory to the classroom, which is very convenient for the students. Usually, student apartments have a choice of double room, triple room, and four-bed room, some of which offer separate toilets and shower facilities. Student apartments are generally equipped with restaurants, kitchens, living rooms, and self-service coin-operated laundry rooms, and some apartments have telephone, Internet, and even satellite TV services. The shared kitchen is generally equipped with electric or gas stove, microwave, oven, refrigerator and storage cabinet. Students can also choose whether or not to be provided with food and beverage according to their needs (for example, the University of Canterbury, University of Waikato, and Lincoln University have two kinds of student dormitories including dormitories providing food and beverage and self-catering accommodation). In the dormitory, one can have a lot of interesting social activities, and meet the students from various countries and regions in the world. The public space of the student apartment can also be used as a good social area by the students.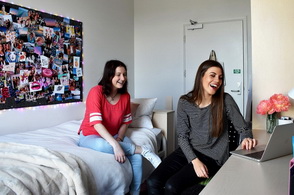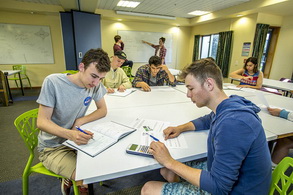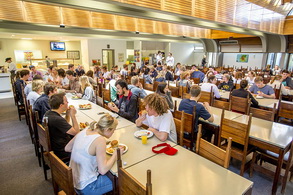 The cost of student dormitories varies in different schools. In public universities, for example, it is NZ$355-387 per week (depending on apartment layout) for the University of Auckland; student apartments cost NZ$10,312-12,490 for the Auckland University of Technology in 2018; for the University of Otago it is NZ$351 per week; student apartments in the University of Canterbury cost NZ$190-399 weekly; the University of Waikato, NZ$170-365 per week; the Victoria University of Wellington, NZ$205-375; Lincoln University, NZ$8,385-13,923 per school year (data from school websites in September 2018). The cost usually includes water and electricity, network and heating costs.
新西兰八大公立大学学生公寓页面:
University of Auckland http://www.accommodation.auckland.ac.nz/en.html
University of Otago http://www.otago.ac.nz/about/accommodation/index.html
University of Canterbury http://www.canterbury.ac.nz/future-students/accommodation/
Victoria University of Wellington http://www.victoria.ac.nz/study/why-victoria/accommodation
Massey University http://www.massey.ac.nz/massey/student-life/accommodation/accommodation_home.cfm
University of Waikato http://www.waikato.ac.nz/students/accommodation/
Lincoln University http://www.lincoln.ac.nz/Lincoln-Home/Apply/Accommodation/
Auckland University of Technology http://www.aut.ac.nz/being-a-student/current-postgraduates/accommodation
HOMESTAY ACCOMMODATION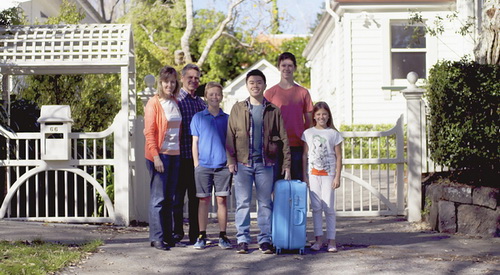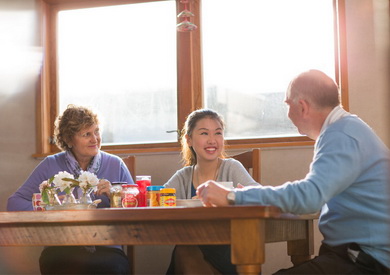 Host family is also known as the Homestay. International students under 18 years old are required to be accompanied by guardian if they decide to live in a host family, which is a choice to minor students. In homestay, students will live with local residents of New Zealand, enjoy New Zealand's unique food, and experience the original flavor of New Zealand daily life. Homestay life can help students quickly understand New Zealand culture, and even meet some local friends of New Zealand and integrated into their social circles. If students are shy when they just arrive in New Zealand and dare not speak to strangers, they can practice their English when they communicate with the family members. Generally, the host family will prepare a complete set of furniture and daily necessities for students, and provide them with breakfast and dinner on working days and three meals on weekends. It is convenient and comfortable to live in host family.
Under normal circumstances, schools will provide students with some host families to apply. The fees of host family are usually paid per two weeks, between NZ$240 and NZ$300. (https://www.aucklandhomestay.org/)Students should communicate carefully with the host family before they live and understand their rules, for example, whether they can use the kitchen by themselves, whether they can come home late or stay out, and whether some of their small habits can adapt to the rules of the suitable host family.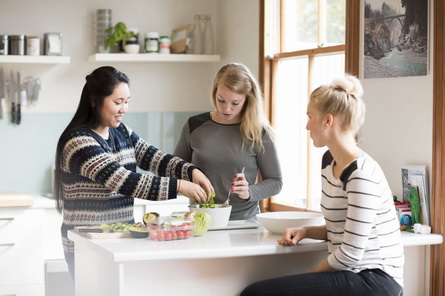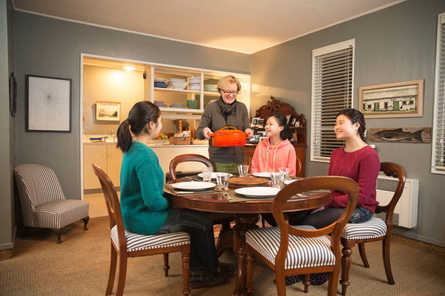 FLATTING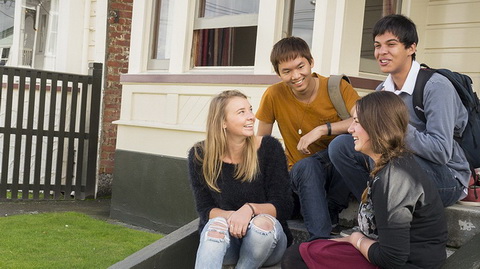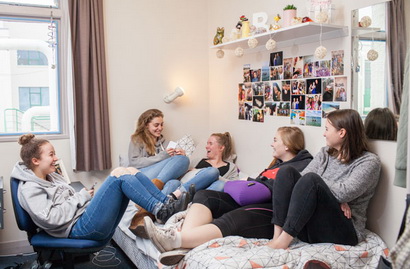 Flatting a good way to stay for students who are more independent and need quiet space. Apartments have a variety of apartment layouts, and convenient geographical locations, such as close to school or suburbs, convenient shopping places around, with parking spaces, which are more variable and autonomous, and students can decorate the rooms and configure the furniture according to their hobbies.
As for renting house, besides intermediary companies and housing management companies, students can also choose house to live through the following practical websites:
COST OF LIVING

According to the information from official website of the New Zealand Immigration Service, if you will be studying in New Zealand for more than one year, you'll need to prove that you have at least $15,000 to support yourself for the first year. If you're studying for less than a year, you must have at least $1250 for each month of study to contribute to your living expenses. Victoria University recommends that students allow between $18,000-$27,000 each year, the University of Auckland recommends $20,000-$25,000, the University of Otago recommends $15,000-$17,000 and Massey University recommends $15,000-$18,000*.
*https://www.studyinnewzealand.govt.nz/live-work/cost-of-living/
The cost of living includes typical cost of living at accommodation, daily food, transportation and communication.
These official data may differ from your actual cost in the future. There are many factors affecting the living expenses during studying abroad, such as scholarship, part-time income, accommodation, personal consumption habits.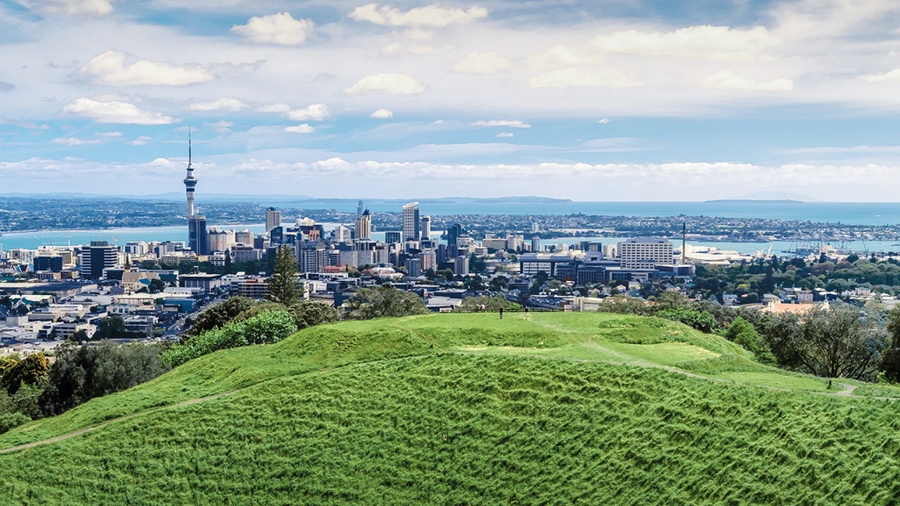 New Zealand daily cost list
Source https://www.numbeo.com/cost-of-living/country_result.jsp?country=New+Zealand,https://www.expatistan.com/cost-of-living/auckland
Data were renewed in September, 2018, which are for reference.