UP Education (Previous ACG Foundation) celebrates 20 years of partnership with the University of Auckland - Pioneer was awarded 20th Anniversary Special Trophy
On May 29, 2019, UP Education and University of Auckland celebrated its 20-year partnership at the Old Government House, a historic building of the University of Auckland. This event invited many guests to participate and recognized the organizations that have made significant contributions to UP EDUCATION, the University of Auckland and the promotion of New Zealand education. Pioneer is very honored to participate in this event, been awarded the 20th anniversary special trophy, and witnessed this important moment.
A 20 year partnership between the University of Auckland and UP Education has been celebrated across campuses this month to acknowledge the special relationship between the two organisations.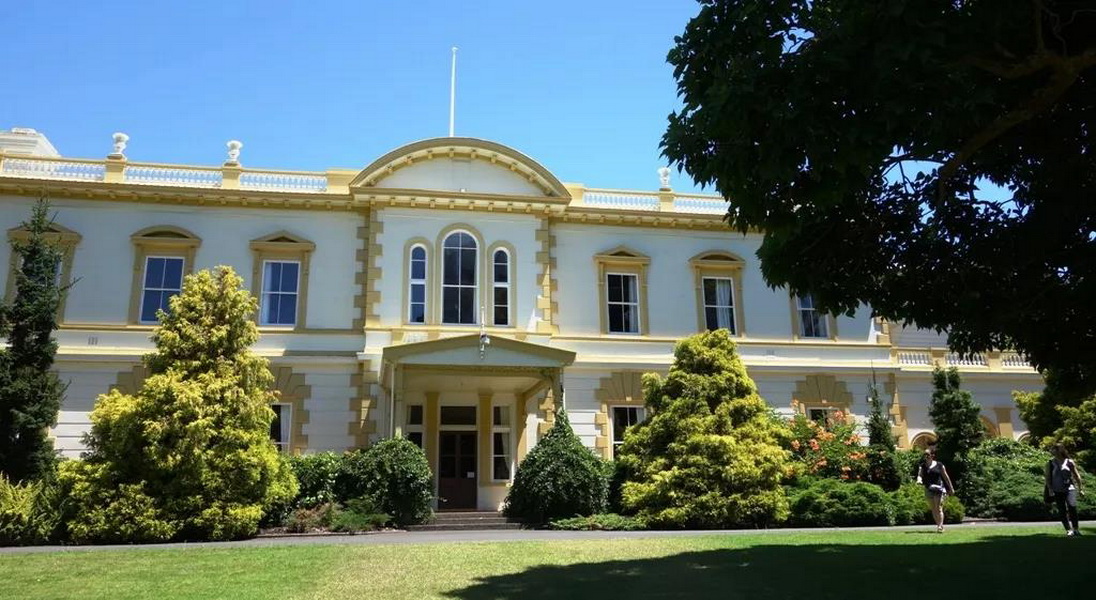 Old Government House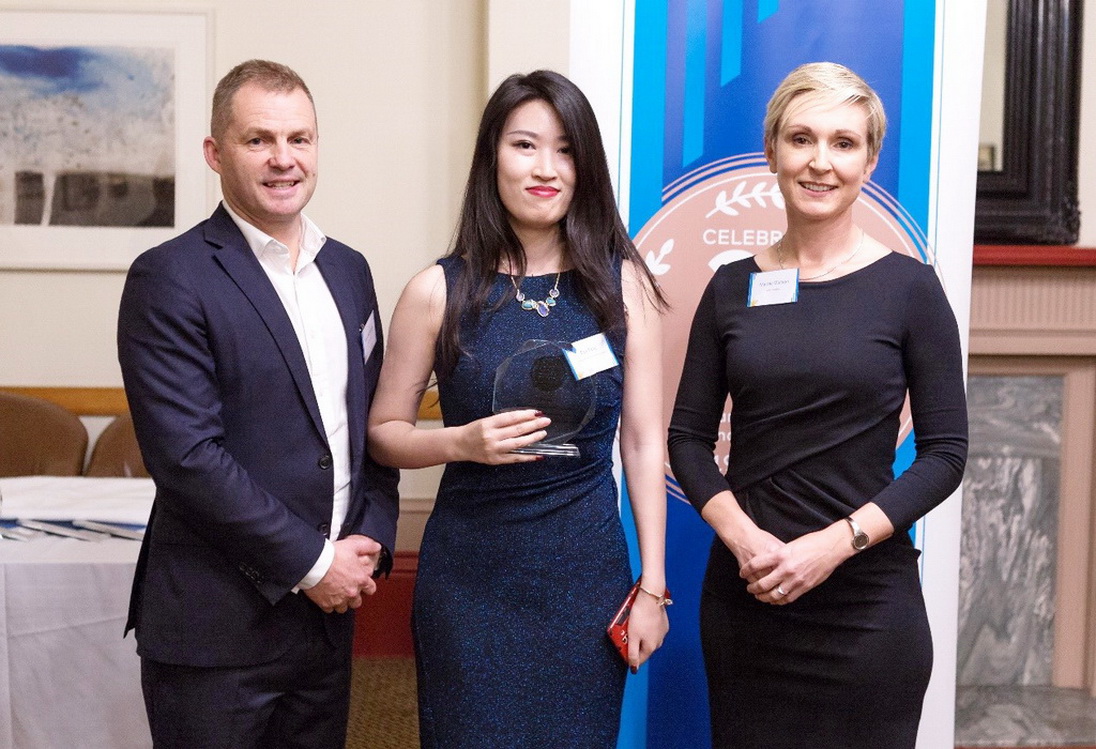 Pioneer receives 20th Anniversary Special Trophy from UP Education Group Chief Executive, Mr. Mark Rushworth and CEO of University Partnerships at UP Education, Ms. Marnie Watson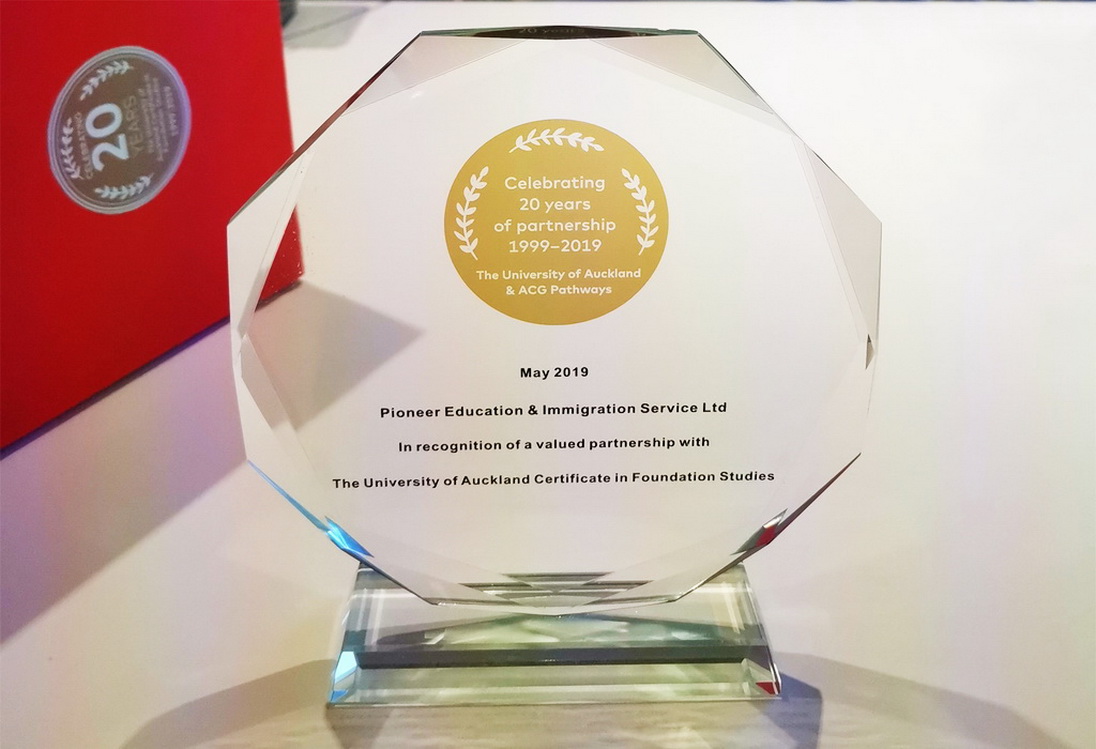 Award to Pioneer Education & Immigration Service Ltd, in recognition of a valued partnership with The University of Auckland Certifiate in Foundation Studies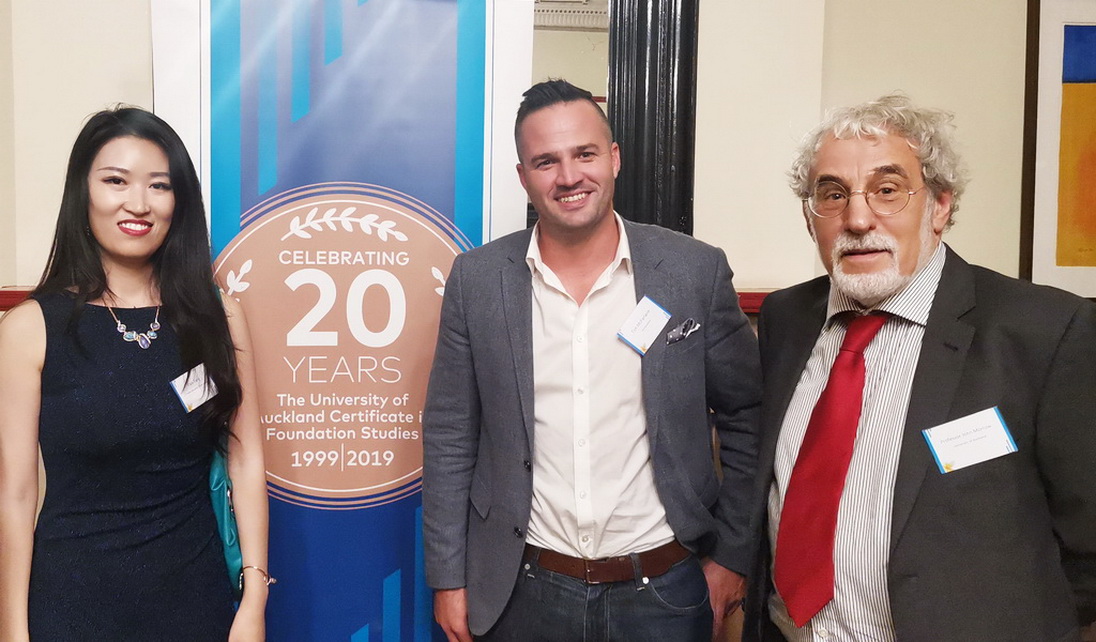 Photo with Professor John Morrow, Deputy Vice Chancellor (Academic) at the University of Auckland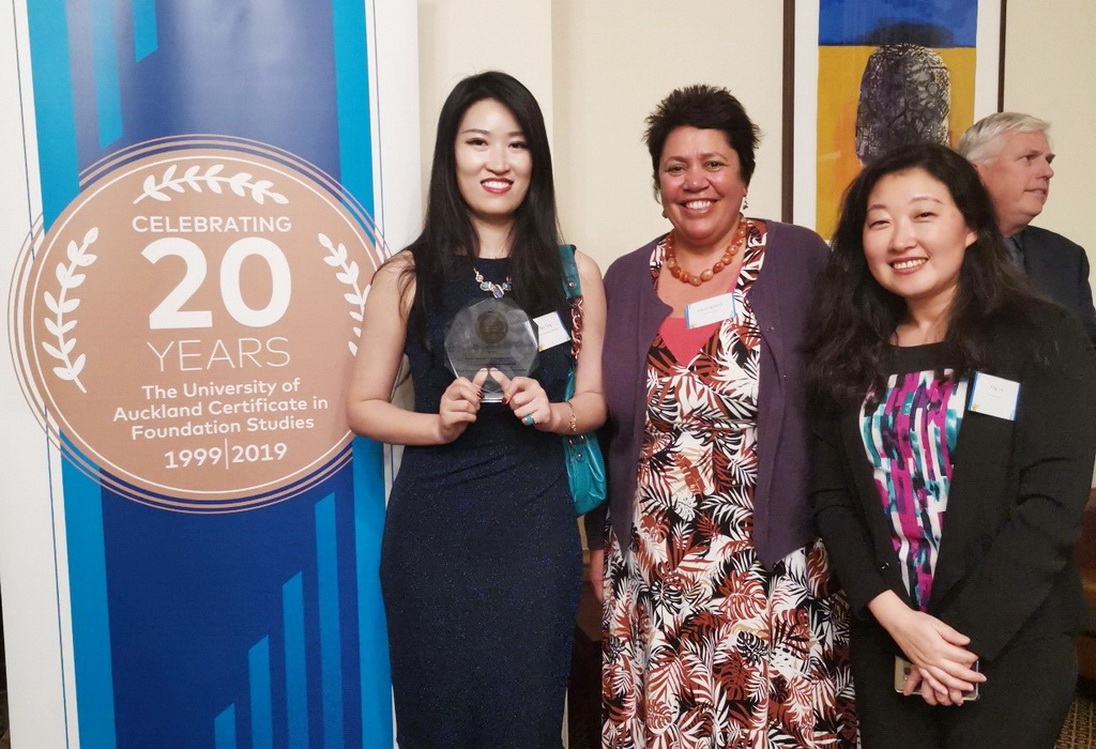 Photo with Ms. Vivienne Kingsbury and Ms. Ying LIN from UP Education
Speakers at the event ▼
UP Executive Principal, University Pathways, Mr. Mark Haines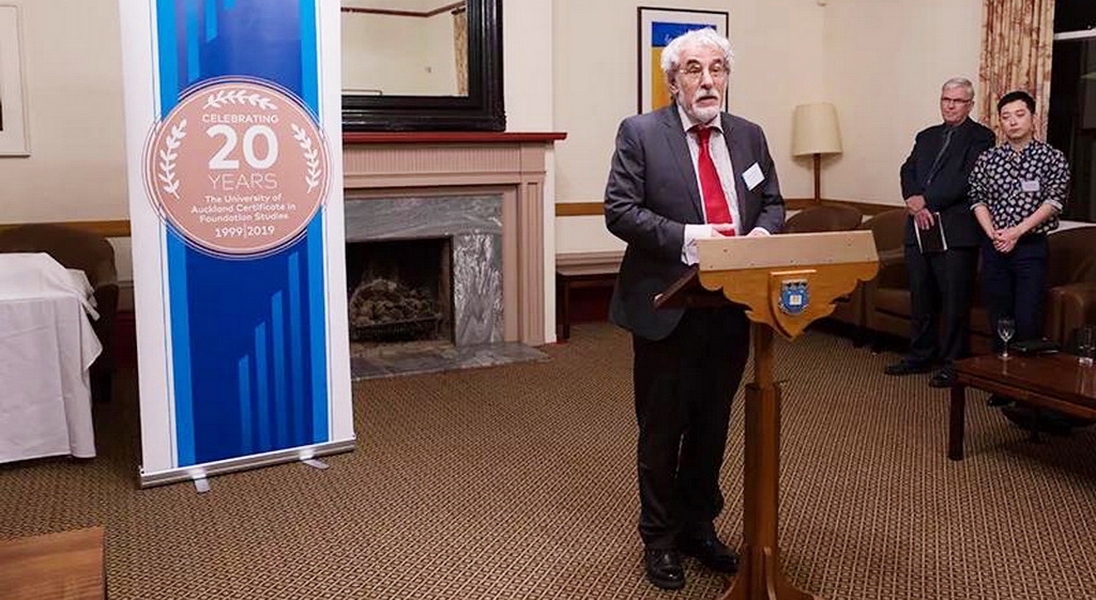 Professor John Morrow, Deputy Vice Chancellor (Academic) at the University of Auckland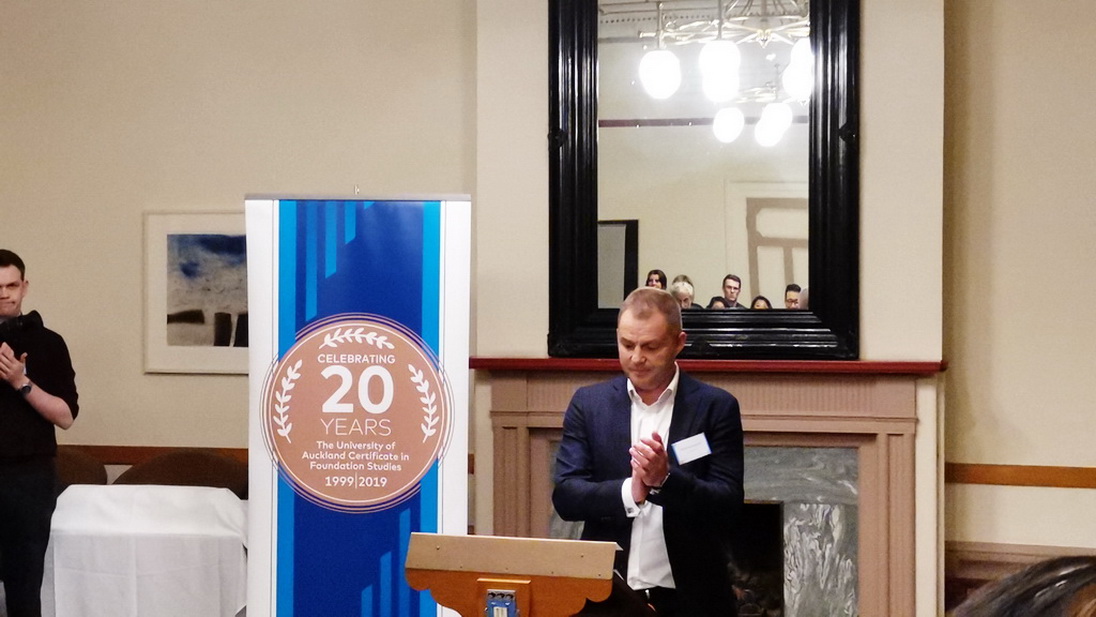 UP Education Group Chief Executive, Mr. Mark Rushworth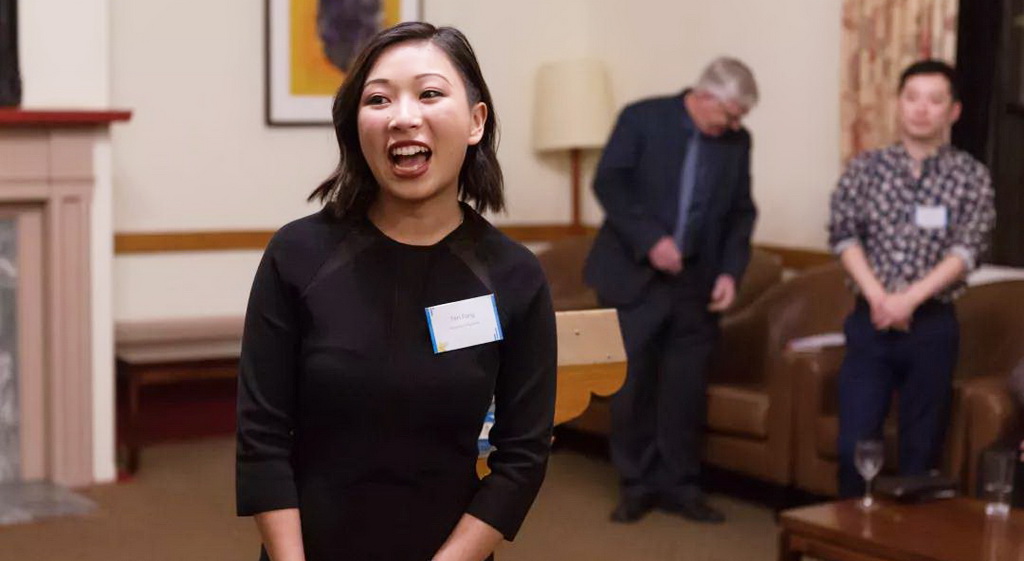 UP Foundation and University of Auckland Alumni, Ms. Teri fong