Media Design School (MDS)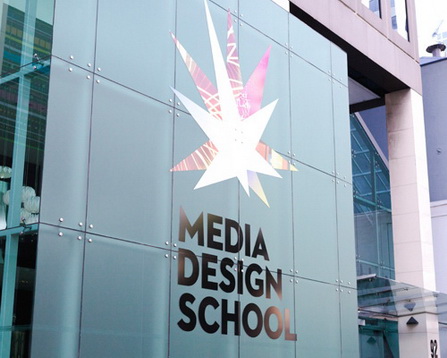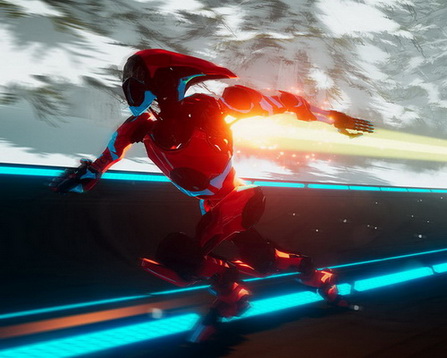 SCHOOL INTRODUCTION
Media Design School (MDS) was founded in 1998 to provide trained graduates for creative, design, digital and technological companies so that they could respond to the opportunity of a rapidly expanding global industry. As pioneers in the creative technology education sector, MDS was the first tertiary institution in the Southern Hemisphere to offer a dedicated programme of study for 3D animation using industry-standard computer graphics software. It was also the first school in New Zealand to provide a specialised games course for aspirational game developers. In 2011, Media Design School became a part of Laureate International Universities, the world's largest private university group. Located on Albert Street in the Auckland CBD, MDS has developed a global reputation for excellence in the creative industries.
SCHOOL FEATURES
Media Design School is the #1 3D Animation and Visual Effects school in the Asia Pacific Region.
Graphic Design degree in MDS is ranked #1 internationally.
Its AdSchool is NZ's original and most awarded Creative Advertising course.
MDS has exclusive industry partnerships with some of the best.
The creative industries want students from the MDS.
The graduates from the MDS take on the world.
MDS' teaching style has been created to simulate the real world industry as closely as possible.
MDS produces award-winning work.
Award-winning programme leaders, lecturers and tutors come from diverse array of digital disciplines and bring their real-world industry experience to the school.
INTRODUCTION OF LANGUAGE COURSES
Unity Certified Developer - Short Course
As part of Unity Certification Bundle you will be taught Unity Certified Developer Courseware (an online learning program developed on the foundations of modern educational science) and given a one year Unity Pro Educational license as well as one attempt at the Unity Developer Certification Exam.
Digital Creativity Foundation Programme
Whether you aspire to be in game development, post production and visual effects for film, animation, graphic or motion design, or to work in web and mobile design, this course will put you in a position where you can apply to any one of degree programmes of MDS.
Bachelor of Creative Technologies(Game Art)
Create beautiful environments and characters and use these assets to develop immersive experiences to share with people in an industry that is bigger than the music and movie sectors put together. From 2D platformers to 3D brawlers, you'll be devising and creating your own interactive stories, digital illustrations, concept art and games that will be viewed by an international audience of game enthusiasts.
Bachelor of Software Engineering (Game Programming)
Study a Bachelor of Software Engineering (Game Programming) and become a highly sought-after programmer who can breathe life into unimagined worlds. You'll collaborate with artists to create beautiful worlds that behave in their own laws of physics and have artificially intelligent creatures.
Bachelor of Art & Design (3D Animation & Visual Effects)
Develop stunning 3D Animation and imagery and learn how to use visual effects to blow stuff up...without accidentally blowing your computer up! The award-winning faculty in the MDS will take you on an immersive journey;teaching you the basics of modelling,rendering, lighting, and technical direction that will culminate with you being a part of an amazing,industry-level short film in your final year.
Graduate Diploma of Creative Technologies
Think of this programme as the bridge between undergraduate and postgraduate study. In this course you'll refine your craft and the opportunity to focus on your interests, based on your own research project in 3D Animation and Visual Effects, Interactive and Web Design, Graphic Design, Motion Graphics, or Virtual Reality and Augmented Reality (VR/AR).
Graduate Diploma in Creative Technologies (VR/AR)
MDS is the first tertiary provider in New Zealand to offer a qualification with a dedicated stream focusing on two of the world's biggest emerging technologies: Virtual Reality and Augmented Reality. With the addition of New Zealand's first AR/VR stream, students with Graduate Diploma of Creative Technologies are able to refine their respective crafts in the fields of VR or AR with the support of award-winning lecturers from a diverse array of digital disciplines.
Graduate Diploma of Creative Advertising
AdSchool works as a simulated creative department in which the accepted currency is ideas for print, film, apps, games, content and social media that people notice, love, play with and share. It's a combination of challenge, hard work and fun that has not only seen us ranked in the top five most creative advertising schools on the planet, it has also seen MDS grads working as art directors and copywriters all over the world.
Bachelor of Media Design (Interactive Design)
It prepares you for the technical demands of the web design and mobile development industries, and you'll experiment with a variety of interactive and dynamic design theories and be immersed in fundamental digital design processes such as front-end web development, interactive programming, and content management systems. You'll also devise interactive design solutions in response to creative and technical briefs from industry.
Bachelor of Media Design (Motion Design)
Making text, illustrations, and images move in music videos, television commercials and films is the specialty of the Motion Graphics Designer. Specialise in Motion Design and we'll teach you key technical skills such as 2D and 3D animation, visual effects, composition, image manipulation and text choreography, so that you have the experience and evidence of working to a variety of client briefs.
Bachelor of Media Design(Graphic Design)
A Bachelor of Media Design specialising in Graphic Design will teach you how to communicate using text, images, and form to make visual connections and craft ideas into meaningful interactions. By the end of your third year, you will have designed, constructed and documented a body of work in a portfolio that represents your perspective as an emerging professional designer. 
Postgraduate Certificate in Design
This full-time programme is for early to mid-career professionals (with at least six years of relevant work experience). It facilitates those without formal qualifications direct entry into postgraduate study. Progress onto a Master of Design, or simply take us for test-drive and exit with a completed Postgraduate Certificate in Design in only 15 weeks.
Postgraduate Diploma in Design
This 30 week full-time programme is for those with an undergraduate degree who wish to develop and update their strengths across the digital design spectrum. Develop analytical design thinking and build creative technological skills in an innovative environment.
Master of Design
The programme offers an accelerated learning experience that transforms a wide range of professionals into the most promising next-generation designers, and is tailored to your unique needs and creative challenges. One-on-one professional mentoring that supports your personal project and full-time Media Design School faculty who are industry thought leaders are the hallmarks of this intensive programme.
ADDRESS
92 Albert Street, Auckland, New Zealand