ICL Graduate Business School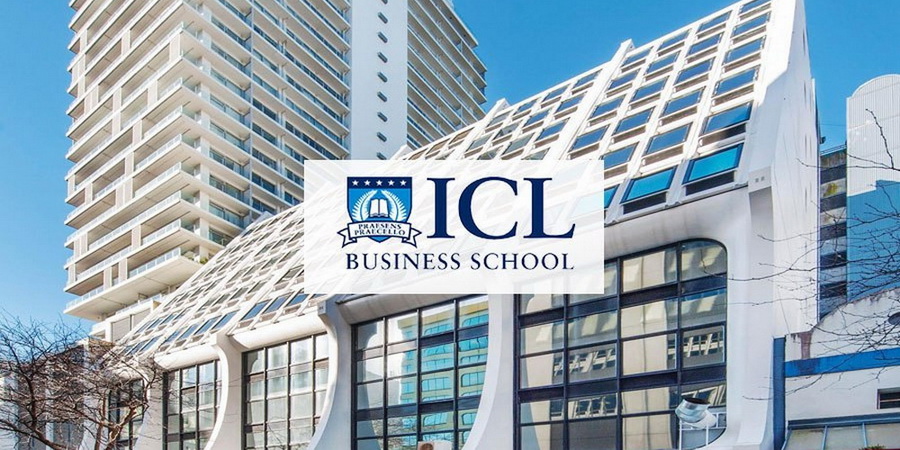 SCHOOL INTRODUCTION
ICL Graduate Business School has been developed from ICL Business School, which was established in 2002 by Ewen Mackenzie-Bowie as part of Academic Colleges Group. In 2007, Ewen took over the business school and incorporated it with International College of Linguistics (ICL). Reflecting the Business School's shift to predominantly level 7, 8 and 9 programmes it was rebranded to ICL Graduate Business School.
ICL Graduate Business School is located at the heart of New Zealand's biggest and most diverse city, Auckland. It strives to help its students meet their academic goals, and enjoy their time whilst studying and living abroad.
ICL will commit itself to academic excellence in all its programmes. The school will aim to deliver quality education, focused on the pursuit of learner autonomy, through the selection of highly-trained, motivating professionals and first-class learning resources.
SCHOOL ADVANTAGES
ICL Graduate Business School offers programmes range from level 4 to 9 (Master Degree) on the NZ Qualifications Framework.
ICL's Postgraduate Diploma in Business has been recognised by both AUT and Massey Universities as a pathway to Master's degrees, and applications will be considered for entry and credit transfer on a case-by-case basis. Its Graduate Diplomas are also recognised for entry to Master's degrees in New Zealand.
All the Level 7, 8 and 9 programmes qualify the student to work part time, up to 20 hours per week while studying, and qualify graduates for the post-study work visa.
Staff are well-qualified. Of the lecturers who teach on graduate programmes, many have Doctorates (PhD), over 90% have Master's degrees and all have Bachelor degrees and a range of graduate and Postgraduate diplomas and certificates.
SCHOOL CURRICULUM
Master of Business Informatics Level 9
The aims of this course are to take an interdisciplinary approach in informatics and business innovation within a single qualification, including the core disciplines of enterprise innovation, IT service management, information security management, digital transformation, project management and business professionalism, and to develop research skills through an applied project.
Postgraduate Diploma in Business Level 8
Postgraduate Diploma in Business graduates will find opportunities for employment in positions of responsibility such as Project Manager, Marketing Manager, Operations Manager and a wide variety of related roles in business. Skills and knowledge gained through this programme prepare graduates to be effective entry-level managers with the ability to think critically, manage information and solve problems in contemporary workplaces. These skills are transferable across many industries both nationally and internationally.
Postgraduate Diploma in Business Informatics Level 8
This unique programme brings together business and IT services in both a New Zealand and global context. As a Postgraduate Diploma in Business Informatics student, you'll complete eight compulsory courses designed to create a highly relevant blend of advanced Business Management curriculum including project management, enterprise innovation, and business professionalism, with future-oriented Information Systems and IT curriculum such as information security management, enterprise systems and business analysis, and IT service management.
Graduate Diploma in Business (International Business Innovation, International Hospitality Management, International Tourism Management), Level 7
The aims of the course are: To take an interdisciplinary approach to study in the fields of international business studies with three optional strands, i.e. International Business Innovation, International Hospitality Management, and International Tourism Management, while retaining the core business disciplines of economics, with an emphasis on digital marketing, communication technologies, strategy and ethics;
Diploma in Business Computing Level 7
The course in the first year provides a thorough grounding in business, organisation and management, computing, and communication practice. The second year teaches advanced computing skills with specialisation in IT support, and develops in students practical and theoretical skills in computing to enable them to progress to further studies in a similar field or to enter employment directly.
Diploma in Computing Level 7
Graduates of the Diploma in Computing (Level 7) will have attained a job entry qualification with particular strengths in system maintenance and user support. They will also be strongly placed to progress to degree level studies in information technology at a university or polytechnic. AUT University allows up to a year's credit (two semesters) into its BCIS degree to ICL Diploma graduates.
New Zealand Diploma in Early Childhood Education and Care Level 6
The course is to provide students with the skills and knowledge to become proficient educators in Aotearoa New Zealand who can work professionally and collaboratively within a range of early childhood contexts to provide education and care to infants, toddlers and young children and enhance community outcomes. Graduates may also provide management and leadership of volunteers or other staff, depending on the early childhood setting and associated regulatory framework and criteria.
New Zealand Diploma in Business (With Strands in Leadership and Management) Level 6
The overall aim of this programme is to equip learners with core business skills, attitudes and values that form the crux of leadership and management functions in dynamic and constantly changing business environments. It provides opportunities for learners to interact in real or realistic business environments and emerge as graduates in a complex and ever-changing business world.
New Zealand Diploma in Business (With Strands in Leadership and Management) Level 5
The programme is to transform learners by equipping them with knowledge, essential business skills, attitudes and values underpinning key leadership and management functions in typical business environments, and also aims to provide New Zealand business entities with people who are, or can be, employed in management roles at an operational level and who can contribute to the management and leadership of business entities.
New Zealand Diploma in Early Childhood Education and Care Level 5
This course is perfect for students who come from an Arts, Education or Health-related background, offers pathways onto the Level 6 and 7 programmes, and owns high levels of employment opportunities. There is a high demand for early childhood teachers in New Zealand so part-time and full-time work is easy to find. The great majority of graduates find employment within a few weeks of graduation.
Diploma of Information Systems Level 5
The program is an introduction to the applications of computer science within a business environment. It covers basic and intermediate programming in Java combined with the core elements of business management. It has a pathway onto the BCIS degree at AUT University with a semester's credit. And it was first approved by NZQA in 2002.
New Zealand Certificate in English Language, Level 4
This qualification is intended for learners of English as an additional language, who wish to pursue further English language study in an academic context. Graduates will have the language skills required to communicate independently and effectively in familiar and some less familiar situations with fluency and flexibility in academic settings. This qualification is at a level comparable to the Common European Framework of Reference (CEFR) mid B2 (i.e IELTS 6.0).
SCHOOL LOCATION
ICL Education Centre, 10 - 14 Lorne street, Auckland, New Zealand
WEBSITE