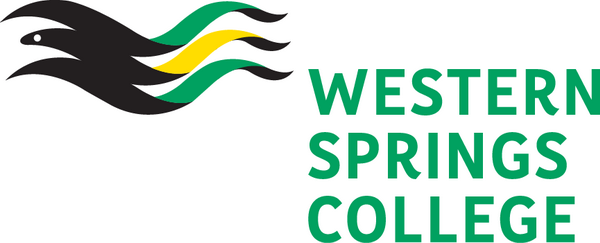 Western Springs College

School Introduction
Western Springs College is on the journey to become a new school. The opportunity to construct new buildings and facilities for 80% of the school presents the community with a state of the art, modern and innovative secondary school learning environment which will further enhance the delivery of an already outstanding education.
Western Springs College has a well-earned reputation for outstanding academic achievement within a safe, nurturing learning environment.
School Curriculum
At Western Springs College it design the curriculum so that opportunities for higher-level thinking are part of normal tasks and students are actively involved in their learning. From Health to Dance, and from Arts to Statistics, it expects its students to be leading the debate, posing new questions, and generating solutions.
Its curriculum structure is designed to keep the doors open for all students to University Entrance (U.E.), while also providing opportunities for direct connections with the world of work. Performing Arts Technology, Hospitality and Catering Courses are examples of these opportunities, as are First Aid and Diving qualifications. High student uptake in English and Mathematics courses, right through to Year 13, helps to ensure our outstanding U.E. pass rate.
The College has led the way in curriculum innovation. It is one of very few secondary schools to have introduced a compulsory Maori Studies course in its junior school. It is one of the first schools to develop a strong, thriving Media. Studies presence across all year levels, and it is perhaps the only NZ state school to have introduced Philosophy as an elective for all year levels.
School Offering
● Outstanding NCEA certification rates: First placed New Zealand Decile 8 state school for seven consecutive years.
● A reputation for strength in providing both traditional and modern curriculum subjects such as Art Painting, Art Design, Photography, Media, Drama, Dance, Music, Design & Visual Communication, Digital Technology, Fabric Technology, and Food Technology.
● A student leadership programme for international students is aimed at enhancing personal and leadership development and supporting international students to participate in and contribute to school life.
● A wide range of sports and other extra-curricular activities are on offer.
● Opportunities to experience a multi-cultural environment; international students at Springs are from over ten nationalities.
School Location
6 kilometres from CDB and the city waterfront, and situated within the popular recreational area of Western Springs including its beautiful lakeside park, Auckland Zoo and Museum of Transport Technology.
100 Motions Rd, Western Springs, Auckland 1022, New Zealand
Official website: http://westernsprings.school.nz/