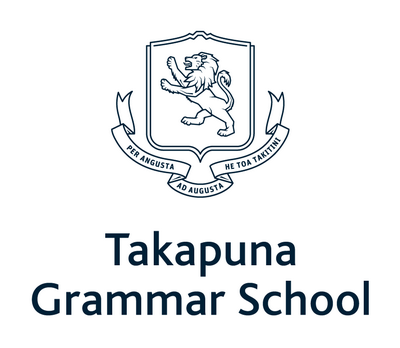 Takapuna Grammar School

School Introduction
Takapuna Grammar School is an outstanding school - highly sought after by families living locally and further afield. The school has a strong reputation for providing an excellent and broad education, thus ensuring that all students can reach their personal potential.
The school provides two world-class academic curricula; NCEA (the New Zealand National Certificate of Educational Achievement) and IB Diploma (the International Baccalaureate). TGS was the first state school in New Zealand to be approved to offer the IB qualification. Alongside academic learning, there is a myriad of opportunities for students to make friends and participate in sport, music, arts, culture, business, technology and service groups.
The school has an excellent record of outstanding achievements in academic and a wide range of other endeavours. Since 1927 Takapuna Grammar School has had a reputation for outstanding student achievement, offering young people academic programmes and the opportunity to learn in a culture of excellence and high standards. Since the school was established there has been a continuous stream of alumni who achieve at the highest level nationally and internationally. Staff and students work collaboratively, embracing diversity and valuing each person's uniqueness.
School Curriculum
The curriculum delivery of a school is the construction of a series of discrete and structured learning opportunities that enable teaching and learning to occur.
The Takapuna Grammar School curriculum reflects the school's values and the qualities expected of the Takapuna Grammar School learner. It is based on the principles of:
● High expectations
● The Treaty of Waitangi
● Cultural diversity
● Inclusion
● Learning to learn
● Community engagement
The curriculum consists of an amalgam of learning contexts. These include:
● Learning Areas (subjects)
● Co-Curricular Opportunities
● Student Support Structures
● The Culture, Ceremonies and Traditions of the school.
School Location
Sitting atop the Takapuna cliffs and boasting commanding views of Rangitoto Island and the Waitemata Harbour, Takapuna Grammar School possesses presence and history. Students enjoy a learning environment which encompasses twelve hectares of groomed grounds and playing fields with a combination of heritage protected buildings and modern built-for-purpose educational blocks.
Located in the safest area in New Zealand - Auckland's North Shore, the school lies a 40-minute walk or five-minute bus ride from the seaside village of Devonport which offers an independent movie theatre, cafés and a newly completed modern library.
Auckland's CBD is a pleasant twelve-minute ferry ride from Devonport Wharf. The shopping and business hub of Takapuna is just a ten-minute bus ride away. Aucklanders love to play on the stunning harbour and waters surrounding their city and because of this passion for sailing and water sports Auckland is known as the City of Sails. North Shore City claims the closest proximity to the city's sparkling waters and is thus often referred to as the jewel in Auckland's crown. Easily accessible from the North Shore, the wider Auckland area offers beautiful scenery and activities including bush walks, forest mountain biking tracks and surfing at the black sand, wild rugged beaches of the west coast.
Takapuna Grammar School, 210 Lake Road, Takapuna, Auckland 0622, New Zealand
Official website: https://takapuna.school.nz/