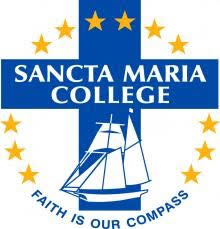 Sancta Maria College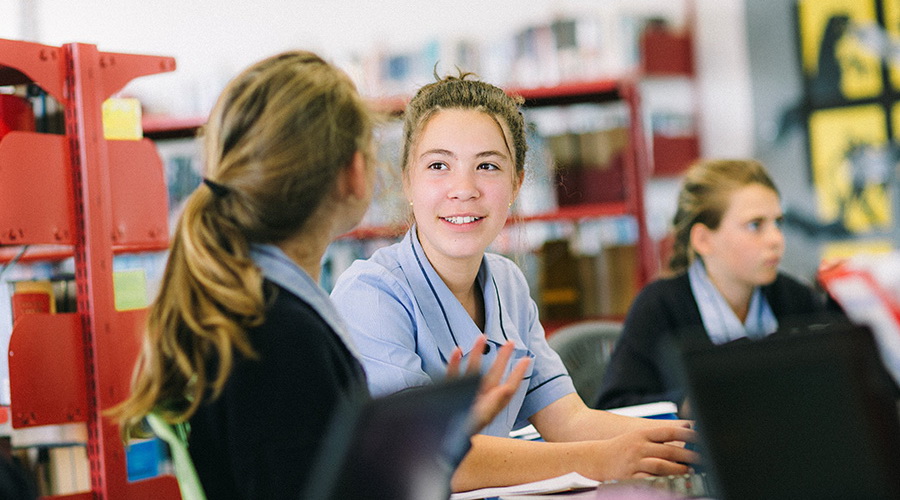 SCHOOL INTRODUCTION
Sancta Maria College is a Year 7-13 integrated co-educational school located in Flat Bush, Botany South. The College was established in 2004, follows the charism of Mary (Sancta Maria), Mother of God, and named after the schooner that Bishop Pompallier travelled around New Zealand in.
The school's overarching vision is 'within a safe, caring Catholic and disciplined environment for young people, students will be given the opportunity to develop strong Christian values, discover and develop their talents, be active learners, and strive to be the best they can be.'
Sancta Maria College has a clear vision, and one that everyone is expected to contribute to: learning excellence, centred on Catholic faith, personal growth, service to others and strong academic success. The school's mission is to deliver an excellent Catholic Education that inspires the school community to discover 'the beautiful, the true, and the good through spiritual, academic, and social success.'
SCHOOL CURRICULUM
A comprehensive range of subjects are available to students at all levels. Religious Education is compulsory for all students at all levels. Senior students can gain credits in RE towards their NCEA. Senior students study six subjects, choosing from a wide range of subjects that lead to exciting career opportunities.
Students in Y7-10 study core subjects, and have option choices that include digital technologies, languages, and business studies to name a few. Deans and careers advisors are available at all levels to guide students to choose the most suitable courses.
SCHOOL FACILITIES AND LOCATION
The College is situated 17.7 km from Auckland International Airport and 24.6 km from the CBD. Flatbush is a relatively new suburb of Auckland with modern housing and excellent links to public transport, entertainment, shopping, dining and public service facilities.
319 Te Irirangi Road, Botany South, Auckland 2016, New Zealand
Official website: https://www.sanctamaria.school.nz/