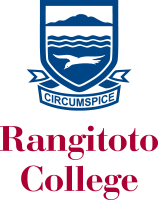 Rangitoto College

School Introduction
Rangitoto College is the largest secondary school in New Zealand. There are more than 3,000 students enrolled in the school, aged between 13 and 19 (grades 9-13). International students account for less than 10% of the total number of students.
Rangitoto College seeks to educate the young people to grow into fine adults who will contribute to the society in a positive way. Each student brings a unique set of skills and knowledge with them and they value this diversity, aiming to develop every student as an individual. They can provide unrivalled opportunity, with multiple academic pathways and co-curricular activities for all the students. Each individual is supported to be his or her very best, through the provision of a challenging and engaging curriculum, enabling them to transition into the finest universities and jobs worldwide.
The students are able to participate in an outstanding range of co-curricular activities. They benefit from truly world class resources and facilities that offer a multitude of activities. Sport is a key part of Rangitoto life, with a huge range of sports on offer. A world class performing arts programme allows students to thrive in music, dance and drama. Outstanding cultural performances celebrate the diversity of the community, extending opportunities for all to be involved. The range and quality of its arts performances are the envy of schools across New Zealand, with the provision of superb facilities and specialist teaching staff enhancing the experience for the students. The global focus of Rangitoto College is enhanced through a broad variety of overseas trips and exchange programmes that encourage the students to build big dreams and become global citizens of the future.
School Curriculum
From 2016 the school offers both the National Certificate of Educational Achievement (NCEA) and the International Baccalaureate (IB). It takes a minimum of two years to gain either qualification. Students continue to achieve excellent academic performance.
School Facilities and Location
Rangitoto College has an extensive range of facilities spread over a 31 hectare campus. There are numerous classrooms, an auditorium with seating for approximately 600-700, a library with more than 20,000 titles, three gymnasiums and an olympic standard water based Hockey turf, to list but a few of the school's facilities. The pictures below show the versatility of the Auditorium.
Rangitoto College Library supports the school's vision of "every student maximising their potential" through the provision of a dynamic environment, excellent services, outstanding collections and relevant programmes that will empower students' learning and encourage their enjoyment of reading for pleasure.
Rangitoto is located on the beautiful north shore of Auckland. Students are usually able to walk to the school, local shops and charming beaches in a short distance.
564 East Coast Road, Mairangi Bay, Auckland 0630, New Zealand
Official website: https://www.rangitoto.school.nz/