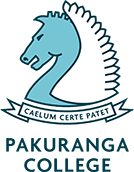 Pakuranga College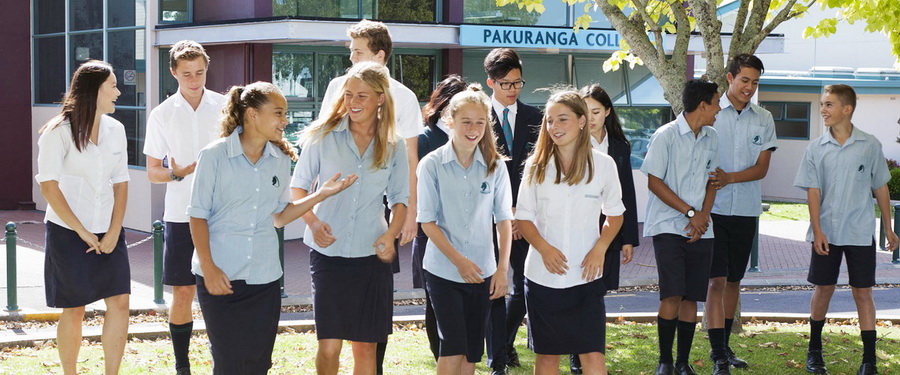 School Introduction
Pakuranga College, founded in 1961, is a highly regarded co-educational secondary school with approximately 2,253 students. The college has a long tradition of commitment to excellence in all fields and a history of producing independent, highly motivated and responsible students who are well prepared for successful university study. Pakuranga College celebrates diversity and the students are drawn from a wide variety of backgrounds.
The college is situated in Pakuranga, a quiet, attractive eastern suburb of Auckland with high quality housing. The college enjoys spacious grounds and a lush green environment. Close to beautiful beaches and excellent shopping malls, it is just 30 minutes from Auckland's central business and entertainment district. Adjacent to the college is Lloyd Elsmore Park which is home to a number of sports facilities including hockey, rugby, netball, cricket and athletics.
Pakuranga College offers not just an education but a whole new lifestyle! When you study at College you will have opportunities to take part in a huge range of sports and cultural activities while still focusing on your academic studies. It aims to produce well-rounded global citizens!
School Curriculum
Pakuranga College offers New Zealand's National Certificates in Educational Achievement (NCEA) Levels 1-3. These are high school qualifications that are recognized around the world. NCEA offers excellent flexibility and students are able to study at multiple levels to accommodate their abilities.
Curriculum
• ESoL at all levels.
• Wide range of subject choice with multiple options in each subject area.
• outdoor Education programme including sailing, kayaking, mountain biking and rock climbing.
• Comprehensive Visual Arts programme.
• Co-curricular sports programme offering a wide range of activities such as soccer, basketball, rugby, hockey, tennis, badminton, cycling, and swimming.
• Co-curricular cultural programme offering dance, drama and music.
Sport
Pakuranga College is strongly committed to student sport. It offers a wide range of sporting opportunities that support and challenge students firstly to participate, and secondly to achieve at the highest levels – nationally and internationally.
The popular Outdoor Education programme includes sailing, kayaking, orienteering, mountain biking and scuba diving.
Arts
The Arts is an area where Pakuranga College has a very strong tradition. It has a dedicated Arts Faculty at the college comprising of the four Arts disciplines of Dance, Drama, Music and Visual Art. Students have the opportunity to take each discipline as a subject from Year 9-Year 13.
Each year the Arts Faculty put on a wide range of events and activities aimed at celebrating and promoting the Arts within Pakuranga College and the wider community. The college also employs an Arts Coordinator, reflecting the importance that is attached to this area in the college.
The college has a full Arts curriculum with regular public performances and exhibitions in Dance, Drama, Music, Band, Visual Arts, Design, Photography, Art History, Painting and Sculpture. Co-curricular programme complements the academic curriculum.
Cultural
Pakuranga College has a very strong tradition of student participation in cultural activities including running cultural sports, organizing Culture Night and promoting cultural diversity and pride.
Leadership
Pakuranga College actively encourages students to get involved in leadership, and believes that this is an essential skill for all students.
The staff work hard to provide the students with a wide range of leadership opportunities, including:
• Board of Trustees Representative
• Student Executive
• Committees and Councils
• Head Boys and Girls
• Houses and House Leaders
• Interact Club
• Sports Captains
• Students Against Driving Drunk
• Student Council
Service Council – Service with a Smile
Service Council aims to help out around the school and in the community through different activities. It has over 150 dedicated members who have the opportunity to:
• Help out with Random Act of Kindness Day on the first and last Friday mornings of term. This involves handing out lollies, blowing up balloons and writing inspiring quotes which are handed out to any student walking past.
• Help out with Blood Day by collecting sign-ups, being a runner or handing out biscuits and drinks to those who have just donated.
• Teach senior citizens how to use their phones for two days in the holidays.
• Organize mufti days once a term with a theme for a chosen charity.
• Volunteer for charity street appeals – a simple, kind and smiling face is often all it takes for the community to donate.
• Faithfully raise and lower the New Zealand flag outside the school on most days (Junior students).
• The list just goes on!
School Facilities
Pakuranga College offers a modern learning environment with outstanding facilities, including:
• State of the art iT network with high speed wireless broadband.
• Heated swimming pool.
• media suite.
• fully equipped science block.
• Technology block with automotive engineering and paint & panel workshops.
• Arts centre with photography facilities.
• music suite with practice rooms.
• fully equipped gymnasiums.
• dance studio.
• floodlit artificial turf sports pitch.
• State of the art library and information centre.
• online 'Parent Portal' allowing parents direct access to students' academic results.
• Compulsory college uniform years 9-12 (year 13 is exempt).
• Chinese counsellor, interpreter and teacher aides.
School Location
Pigeon Mountain Road, Half Moon Bay, Auckland 2012, New Zealand
Website: http://www.pakuranga.school.nz