MURRAYS BAY INTERMEDIATE SCHOOL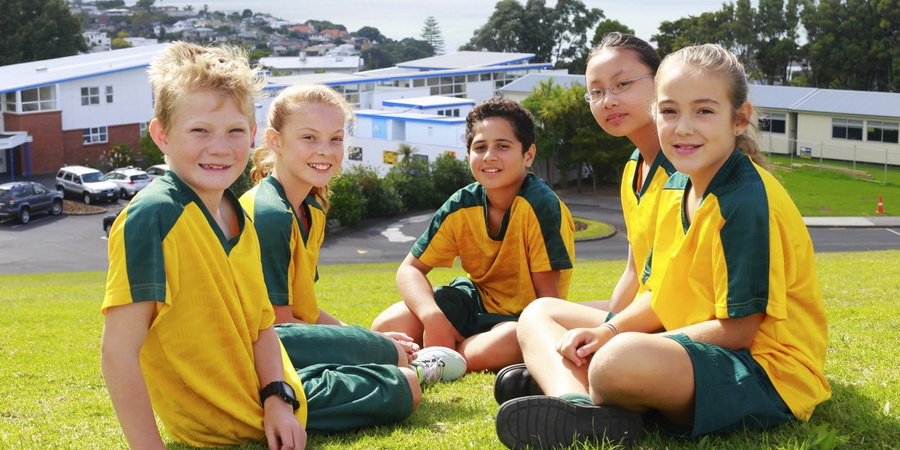 School Introduction
Murrays Bay Intermediate school is a vibrant middle school situated on Auckland's North Shore. The school offers quality educational learning opportunities in a modern and stimulating environment.
At Murrays Bay Intermediate School it has a special way of thinking called 'Invitational learning'.
This style of learning leads to higher level thinking and invites children to be learning partners in a global world. With the invitational style of teaching its students are invited to think, contribute and collaborate with others.
Murrays Bay Intermediate School has years of experience in hosting International Students from many countries. It offers a world class curriculum, with leading state of the art technology and facilities.
Murrays Bay Intermediate School is recognised as one of the highest achieving schools in New Zealand by the New Zealand Ministry of Education.
Students aged 11 years to 13 years are welcome to enrol.
School Curriculum
At intermediate school students continue to be taught all the curriculum subjects by their class teacher. Specialist staff teach the Arts and Technology part of the curriculum. Students are encouraged to enter the annual (ICAS) Australian Maths, Science, English, Writing, Spelling and Computers Competition. The school's academic teaching and learning programmes are based around personalised, future focussed online learning platforms and collaboration. Each classroom is an active and dynamic learning community, which promotes action research across all areas of the community, fully utilising and developing 21st Century skills and tools. Emphasis is placed on developing competent and confident students who are independent critical thinkers ready to successfully enter secondary school.
Intermediate School is a very important stage in one's schooling. It will be for most people the most wonderful, positive, empowering experience and it is committed to helping that be the case for each and every one of the students. There will be some specialisation in preparation for College and students will be introduced to many new and interesting aspects of the curriculum.
English learning programmes are taught at the appropriate levels – beginner to advanced, up to 5 hours a week in small groups. The balance of the time English second language students are integrated into classrooms with New Zealand students. Teachers are highly qualified, experienced and caring.
School Locations and Facilities
37 Sunrise Ave, Murrays Bay, Auckland 0630, New Zealand.
Murrays Bay is a friendly and safe high socio-economic community on the Auckland's North Shore, 15 minutes by car from Auckland city centre. Auckland is one of the best cities in the world to live in, according to Mercer's Worldwide Quality of Living Survey. The North Shore is known for its beautiful safe and clean beaches.
The Global Peace Index ranks New Zealand as one of the most peaceful countries in the world.
The school is highly resourced offering:
● Specialist technology programme
● Leading digital technology in every classroom
● Music, Art and Drama centre with award winning choirs, bands and orchestra
● Modern facilities including a gymnasium, dance, studio, music suite, graphics studio, TV studio, and robotics workshop with 3D printer
● Specialised international support programmes
● Extension programmes
● Student learning support
● High performance sports programme
● Extensive language programme with gymnasium and fitness centre
Official website: http://www.mbi.school.nz/