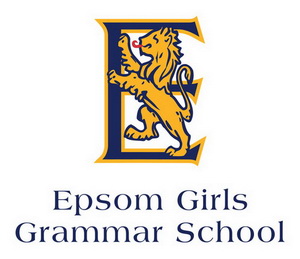 Epsom Girls Grammar School

School Introduction
A leading secondary school with a proud history of supporting young women since 1917. It has produced many leaders in a variety of walks of life. Achievement has always been important in the school in academic, sporting and cultural activities.
Positive, supportive relationships between students and teachers form the basis for learning and these are what they promote in the school. They want their students to be confident, active partners in their learning taking full advantage of all that the school can offer them. Having their own full operating system devices allows them to be guided by their teachers and also independent in their learning. Blended learning using both books and devices is the way they learn and digital citizenship skills are essential for everyone.
Leadership is an important issue for us and the school provides many opportunities for this. As a girls' school, they build the confidence and the skills of young women. They look back at the leaders who have already influenced the country and forward to those who will emerge in the School's second century.
The school reflects the richness of New Zealand society and prepares young women for success in their future.
Values
Courage, Compassion, Curiosity, Community.
Vision
Enabling students to be confident, active, resilient learners.
School Curriculum
While still retaining the best of the school's traditions and values they incorporate into the curriculum subjects and methods of teaching which enrich the education of today's young women. Most of the students from this school continue their education at university or at other tertiary institutions. They aim not only to equip them for these learning environments but also to engender a love for learning which is life-long.
The school presents a broad and balanced curriculum covering the essential learning areas and offering a large range of experiences to widen students' knowledge interests and skills. Students are encouraged to achieve personal excellence by both studying subjects in depth and broadening their horizons by interests in a diversity of subjects.
School Facilities and Location
The majority of the teaching spaces and many of the school's facilities have been developed or refurbished in the past 15 years. All teaching spaces are equipped with data projection to enable multimedia teaching and learning.
● Teaching Rooms
● Gae Griffiths Library
● Raye Freedman Arts Centre
● Joyce Fisher Sports Centre
● Information Technology Facilities
● Sport and Physical Education
● Marjory Adams Hall
● Ailsa Blakey Senior Common Room
● Epsom Aquatic Centre
● Lunchbar
● Uniform and Stationery Shop
● Epsom House
Epsom Girls Grammar School, Silver Road, Epsom, Auckland 1023, New Zealand
Official website: http://www.eggs.school.nz/