Belmont Intermediate School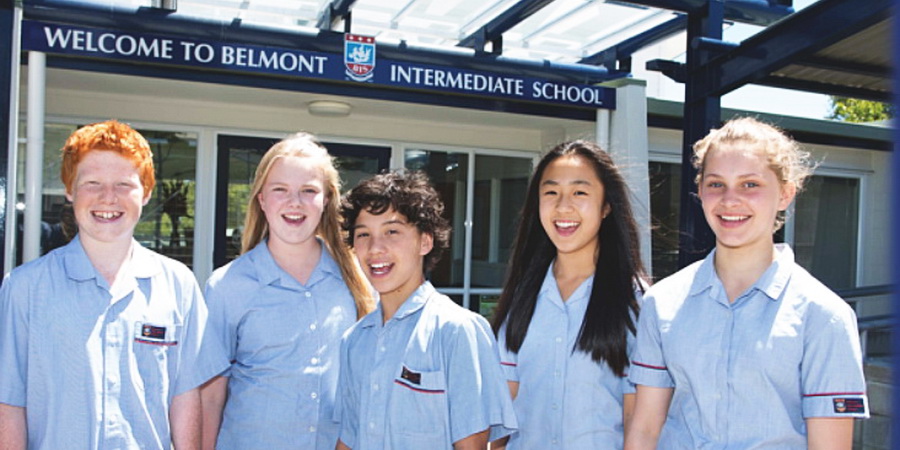 School Introduction
Belmont Intermediate School is situated on Auckland's North Shore, with extensive grounds neighboring Takapuna Grammar School. It is an innovative, high-achieving, multi-cultural middle-school.
In this supportive and safe environment, the school provides a dynamic; student-centered learning experience to support the important years for an adolescent's growth and development.
School Curriculum
Belmont Intermediate School fulfills the requirements of the National Curriculum. Students are taught mainly in homeroom classes, with specialist teaching of Technology, the Arts, Science, Japanese and Mandarin. In the homerooms, students are taught English, Mathematics, Physical Health and Wellbeing. Where appropriate, some of these are combined into integrated unit studies. The school recognises students don't all learn at the same pace so they offer extension programmes in Mathematics, Science, Sports, the Arts and Technology.
The school core competencies stress that all students are expected to take an active part in their learning. Reflection and personal goal setting are features of the school curriculum. Teachers support this process by vigorously providing students with feedback on their performance to enable them to take the next steps in their learning.
Additionally, the school recognises the need to challenge students in all areas, to enable them to positively experience new horizons. Their extensive co-curricular programme seeks to achieve this.
School Locations and Facilities
The school currently has 19 homerooms, five specialist rooms, a Language Suite and a Learning Support Centre. Students and the local community use the spacious grounds extensively during the school day and at weekends. Belmont Intermediate is located on Lake Road, the main thoroughfare to the Devonport Peninsula. Access to the school is via Winscombe Street. (188 Lake Road, Takapuna, Auckland 0622)
ICT is integrated into the class programmes and they have a well-resourced Information Centre. All classrooms have a computer and accessibility to an ICT pod space, laptops, digital cameras and digital video cameras.
The school has an online Learning Management System (LMS), which enhances students' learning, self-management and technological skills.
Official website: https://www.belmontint.school.nz/