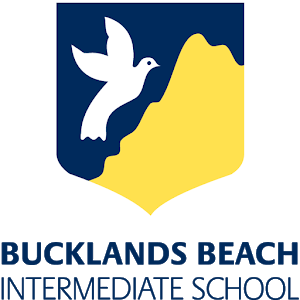 Bucklands Beach Intermediate School

School Introduction
Bucklands Beach Intermediate School opened on 1 February 1976 with a roll of 199 students. Currently, Bucklands Beach Intermediate School (BBI) is a two-year, co-educational school catering for students aged 11-13 years. Approximately 800 students currently attend this school.
BBI is recognised as a leading Intermediate School in New Zealand with a strong focus on student learning. It aims to develop truly independent learners who gain an understanding that they can make a positive difference for their own future. It expects students to realise that learning is a process in which they participate with learning being seen as something they do, not something done to them.
The school mission statement is: To educate, guide and mentor all students to become successful, internationally minded, lifelong learners.
Programmes are in place to provide additional assistance to these students.BBI strives to be at the forefront of digital learning. The use of technology to enhance the learning experience at BBI has seen school invest heavily in hardware and infrastructure during the past 5 years. Approximately 60% of BBI students own personal laptops, which are fully integrated into class programmes.
The ongoing sustainability of International Baccalaureate, Primary Years Programme is an on-going current goal, and connecting this with the New Zealand Curriculum.
School Curriculum
In November 2012, BBI became an International Baccalaureate Primary Years Programme World School. A verification visit to measure the level of progress towards its goal of becoming an IB World School took place in September 2012. IB PYP schools share a common philosophy—a commitment to high quality, challenging, international education that BBI believes is important for its students. The announcement of its authorisation was due reward after 4 years of dedication and collaboration, working towards its aim.
School Locations and Facilities
247 Bucklands Beach Road, Bucklands Beach, Auckland, New Zealand
The school is divided geographically into six teams, with usually four classrooms in each team. Between classrooms are courtyards with seating, planting and room for socialisation at lunch time. A large information centre incorporates a library and computer suite with a dedicated room for media creation and the daily school broadcast.
Outside are two large courts for sports, a field, an artificial turf and challenge course. Beside the school hall are a number of rooms devoted to specialist classes including a workshop, art facilities with a kiln and lino press, kitchens, drawing and airbrushing equipment. The performing arts centre is a widely used building for class presentations, arts practices, and has foldback tiered seating to allow the space to be used in a number of ways.
Official website: http://www.bbi.school.nz/