Auckland Normal Intermediate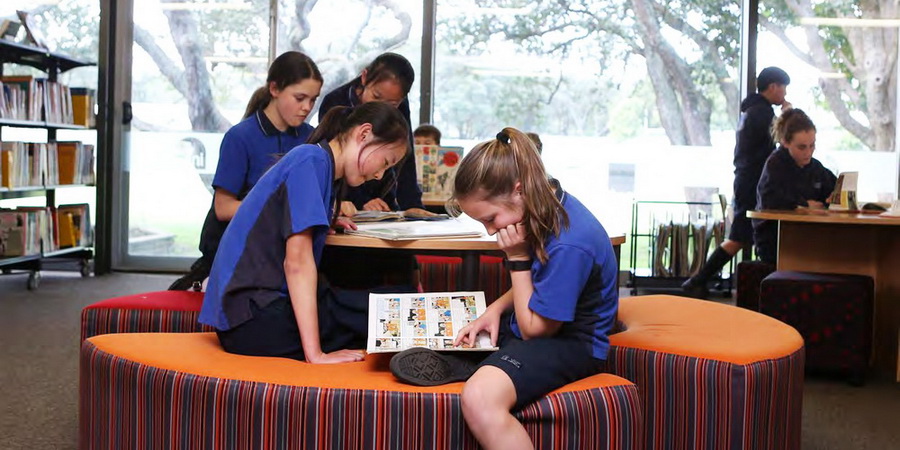 SCHOOL INTRODUCTION
Auckland Normal Intermediate School (ANI) is a two-year, co-educational school catering for students aged 11-13 years. While numbers vary from year to year the school usually enrolls approximately 700 regular students and 20 international students.
ANI is recognised as a leading Intermediate School in New Zealand with a strong focus on preparing students for their future through a personalised approach where students are co-designers of the curriculum and their learning environment. ANI's aim is to provide quality education for all the students. ANI wants to ensure the highest possible levels of individual achievement and fulfilment are reached.
The Education Review Office (ERO) finds that "Students experience a rich curriculum that prepares them well to be global lifelong learners.  Their enjoyment and engagement in the learning process is highly evident, with high levels of achievement. A sense of collective responsibility and collaboration allows the school to work on meaningful change and supports the sustainability of successful initiatives that support student learning."
Vision: ANI's vision is to have internationally minded, inquiring, knowledgeable and confident life long learners.
Mission Statement: ANI aims to provide quality education for all students to ensure their highest possible individual achievement and fulfilment.
| | |
| --- | --- |
| Beliefs and Values: | Reflective: |
| | Confident Communicators |
| | Principled and Caring |
| | Connected |
SCHOOL ADVANTAGES
Environment
The school is located on park-like grounds in Mt Eden, close to Mt Eden village and ten minutes from central Auckland, New Zealand's largest and most dynamic city. The school is lucky to have two playing fields, three netball courts and a 25 metre, six lane outdoor swimming pool.
Modern Classrooms Equipped with up to date Technology
ANI's students are growing up in a digital society and in order for them to be fully equipped and confident in a future economy, the school offers a digital focused curriculum.Constant access to the internet and easy access to a Google platform will enable children to participate MORE FULLY in all areas of learning.
The school network is open, meaning any wifi enabled device will be able to connect. While students are welcome to bring any piece of equipment, the recommended device is a chromebook or laptop (a keyboard is preferable). Students are permitted to have their phone or a tablet in school which should be seen as supplementary.
Each class has a lockable cupboard where devices can be stored during morning tea, lunch and when not needed in class.
Information Centre
The school library or information centre is well resourced and is open during class and lunchtime every day. Students can access their files on the internet on the numerous desktops that are freely accessible and available for students in this space.
Students are self-selected as a classroom or lunchtime librarian. They are trained and are responsible to issue and collect books and carry out a variety of library duties.  Within the library, students are able to access a variety of resources including digital options and books to support their learning or personal interests.
SCHOOL CURRICULUM
Specialist Teachers provide learning opportunities in:
• Languages (Spanish, Mandarin and Te Reo)
• The Arts (Dance, Drama, Music and Visual Arts)
• Technology (Design, Soft and Hard Materials)
• Science
• Physical Education
Learning areas are taught by the classroom teacher and integrated through an inquiry approach
• English
• Mathematics
• Social Sciences
• Health and Physical Education
Enrichment, enhancement and extension
Students will be provided with a range of educational opportunities to extend, enrich and enhance his/her learning throughout their two years at ANI. Options include:
• A strong gifted and talented programme
• High level support for students with special learning needs
• Introducing students to new subjects such as foreign languages
• Extension activities for students within the regular class programme
• Extra curricular activities
Sports programmes
• Whole School sporting events
• Swimming Sports (Term 1)
• Cross Country (Term 3)
• Athletics (Term 4)
Interschool sports events
ANI is a member of the Central Zone Sports Cluster, and competes in 23 interschool events over the year, which are:
Tennis, Softball, Swimming, Soccer, Table Tennis, Basketball, Cricket, Orienteering, Rugby, League, League–tag, Cross Country, Gymnastics, Squash, Volleyball, Badminton, Golf, Hockey, Touch Rugby, Athletics, Rugby 7s, Netball, Kilikiti
SCHOOL LOCATION
Poronui St, Mt Eden, Auckland, 1024, New Zealand
WEBSITE