ACG Parnell College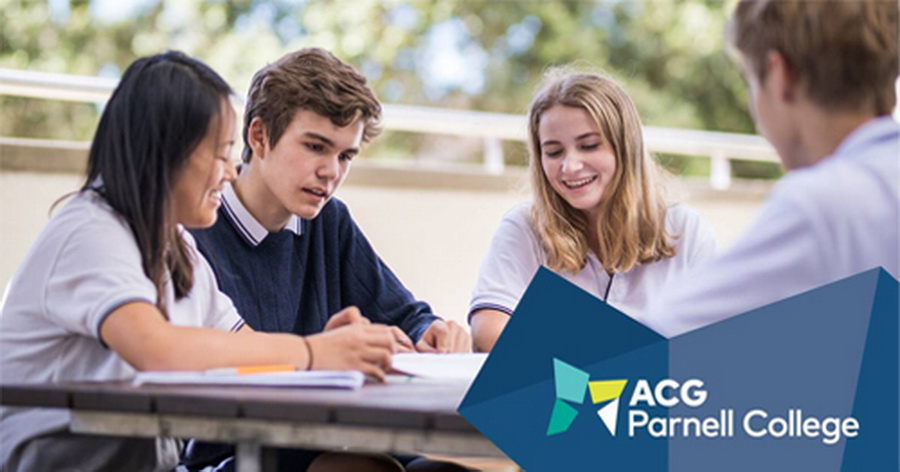 1School Introduction
Established in 1998 and located in the Auckland city suburb of Parnell, ACG Parnell College has an outstanding academic reputation and offers a wide range of cultural and sporting activities. At inner-city school, teamwork is fostered, leadership nurtured and each student is valued and appreciated. A world-class, holistic education from Year 1 to 13, that challenges students to strive toward personal and academic excellence, in a nurturing and supportive environment. Its goal is to create an environment where students are excited and inspired to reach their potential and build an exceptional future.
Its vision is that Students should be motivated by teachers who love their subject, are highly skilled in communicating their knowledge, enjoy what they are doing and gain immense pleasure from working with young people. Its values are Achievement, Consideration, Global view, Perseverance, Aspiration, Respect, Nurturing creativity, Excellence, Loyalty and integrity, Leadership and teamwork.
2School Curriculum
Primary School Curriculum (Years 1-6)
Time to work & play
The primary school day is divided into five teaching periods, with two breaks to eat, and play in either school's large indoor playground and outdoor recreation area, or in the Auckland Domain (with supervision).
From Year 1, your child will be given appropriate homework activities, to help them extend and practice their classroom learning.
Middle School Curriculum (Years 7-11)
Specialist learning & enrichment
In the middle school, students are taught by specialist teachers and have the chance to use specialist learning facilities.
Courses are flexible, and individualised to meet your child's needs. Strengths are identified so students can develop their talents, while the programme identifies any weaknesses so teachers can support students to move forward.
Senior School Curriculum (Years 12-13)
A balanced & challenging curriculum
In Years 12 to 13, school offers a well-rounded, challenging curriculum. Students are taught by specialist teachers, and have the opportunity to choose some of their own subject areas.
At this level, school aims to prepare your child for a high level of success in their chosen qualification, and prepare them for further study at university.
From 2019, ACG Parnell College, Senior Campus will prepare Year 12 and 13 students for university by offering a choice between Cambridge A Levels and the International Baccalaureate (IB) Diploma.
3School Location
2 Titoki Street, Parnell, Auckland 1052, New Zealand
Parnell, contained between the harbour and the Domain, is Auckland's oldest suburb. Parnell is connected to history, connected to transport and connected by a vibrant population of Aucklanders.
4School Facilities
Excellent equipment supports your child's learning. School specialist facilities include:
▪ A gymnasium and weights room
▪ Computer labs
▪ Science labs
▪ Senior Campus (Opening January 2019)
▪ Art and technology spaces
▪ Music room and practice areas
▪ Performing arts spaces
▪ A student information centre
▪ Cafeteria
5School Achievement
▪ The only school in New Zealand to offer the dual pathway of Cambridge A Levels and the International Baccalaureate (IB Diploma) – enabling students to achieve entry to the finest universities around the world, should that be their choice.
▪ Offering a seamless learning journey from Year 1 to Year 13, ACG Parnell College is a truly remarkable school.
▪ Senior students consistently receive Top in the World and Top in Country awards in their Cambridge subjects.