Pigeon Mountain Primary School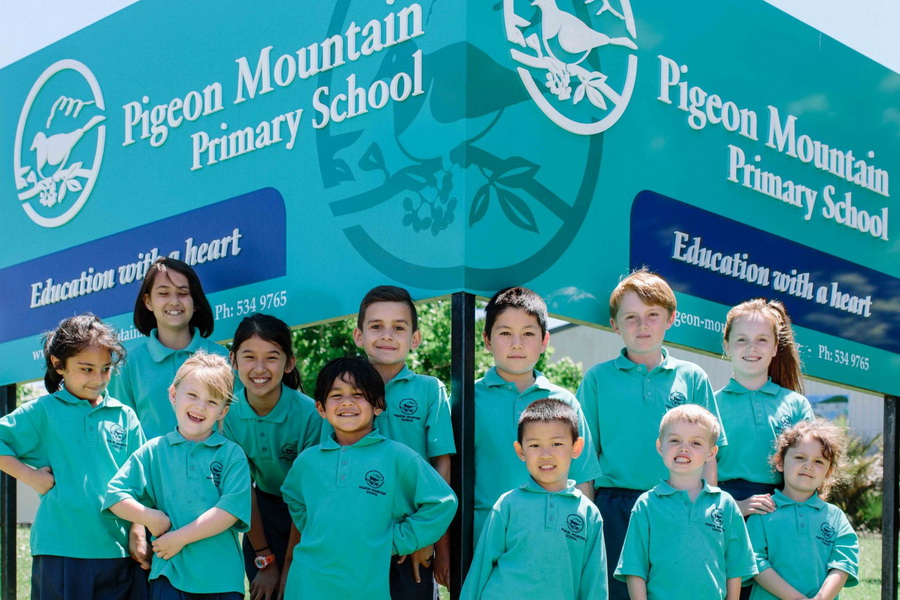 School Introduction
Pigeon Mountain Primary School is a large decile 8 contributing State Primary School catering for students from Year 0 to Year 6. The school was established in 1979. The library building was constructed in 2005 and the old library is used as a resource and music centre. The library is automated, well stocked and is open before school and at lunchtime.
The school's vision: Living and Learning with Purpose and Passion.
The school's motto: Education with a heart.
The school's values: Respect, Responsibility, Excellence, Resilience
Learning Principles
The school believes that learning is most effective when it is:
· Built around meaningful experiences and big ideas.
· Co-operative and collaborative.
· In partnership with our community.
· Actively engaging.
· Connected to our world.
· Personalised and adjusted to each learner's needs.
School Curriculum
Course Details
The school offers a learning programme for Year 0-6 students. It has specialist teachers who will assist with tutoring English to non-English speaking students, who enter an ESOL (English as a Second Language) programme.
Outdoor Education
The school believes in the value of outdoor education to assist in personal and social development.
Sport
All students participate in Physical Education, sport and fitness programmes. Predominantly Years 5 and 6 students represent the school in Interschool sport, including netball, soccer, rugby and hockey. Some field days give emphasis to participation and may even have mixed teams. Other events are competitive and they focus on skills. Sportsmanship is seen as an important part of sport participation.
Cultural Activities
Students have many opportunities to become involved in a wide range of activities. Some are included in class programmes and Year 5 and 6 students are often invited to participate in special groups. The school has a School Choir which performs at a local Music Festival at Buckland Beach Intermediate, a Dance group and an Orchestra.
School Location
22 Wells Road, Bucklands Beach, Auckland 2012, New Zealand
Official website: http://www.pigeon-mountain.school.nz/