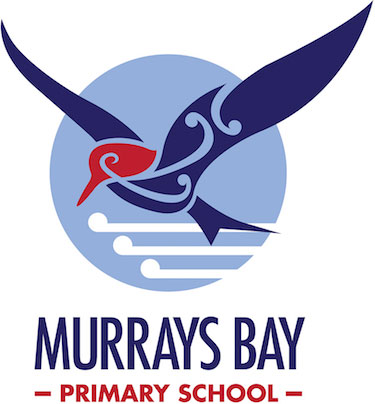 MURRAYS BAY PRIMARY SCHOOL

School Introduction
Located in a beautiful setting overlooking the Hauraki Gulf and Rangitoto Island.
Beaches, lush native bush and spectacular views of the Gulf make the North Shore an excellent place for families to live and for kids to grow and learn.
The area has plenty going on, lively cafes and restaurants, sports clubs and leisure centres.
North Shore City is an hour away from the Auckland International Airport, or a short ferry ride from Downtown Auckland.
MURRAYS BAY SCHOOL VISION
Ignite – Innovate – Connect
Vision
'To unlock the uniqueness and potential in every student through an innovative and engaging curriculum'
Mission Statement
'We ignite learning through innovation and connect with the world around us'
Values:
R esilience
E mpathy
S elf-belief
P erserverance
E xcellence
C ommunity
T olerance
School Curriculum
Outdoor Education
Murrays Bay School places emphasis on Education Outside of the classroom. From time to time, visits are organised to support the delivery of the curriculum. You are always notified well in advance and are encouraged to participate on these occasions when you are able.
The Primary Enterprise Programme
is where the school creates its own economy, with the Murrays Bay School currency "The Tara". The students in their classroom create companies. Within these companies there are appointed managers, accountants, secretaries and employees. They create advertising campaigns promoting the products that they produce.
Real Learning
Real Learning at Murrays Bay School is about students engaging in learning that is relevant, engaging, authentic and life long.Real Learning reflects thought processes and decisions made in real life and involves students working alongside their school, local and international communities.
Roots of Empathy Program
Murrays Bay School have implemented the Roots of Empathy Program into our school.
Roots of Empathy was established in 1996, in Canada and is an award winning evidence based classroom program that has shown dramatic effect in reducing levels of aggression and violence among school children while raising social / emotional competence and increasing empathy.
Murrays Bay School have certified Roots of Empathy instructors, Liz McCartney and Amanda Murray each classroom every third session. They help children learn about baby's needs and development and let the children see a loving relationship grow between parent and baby.
Sports
One of the great aspects of school life for students is the opportunity to take part in sport – we trust that this Prospectus provides clarity for new and existing families alike.
School Locations
Murrays Bay School, Clematis Ave, Murrays Bay, Auckland, New Zealand
Official website:http://www.murraysbay.school.nz