Waikato Institute of Technology (Wintec)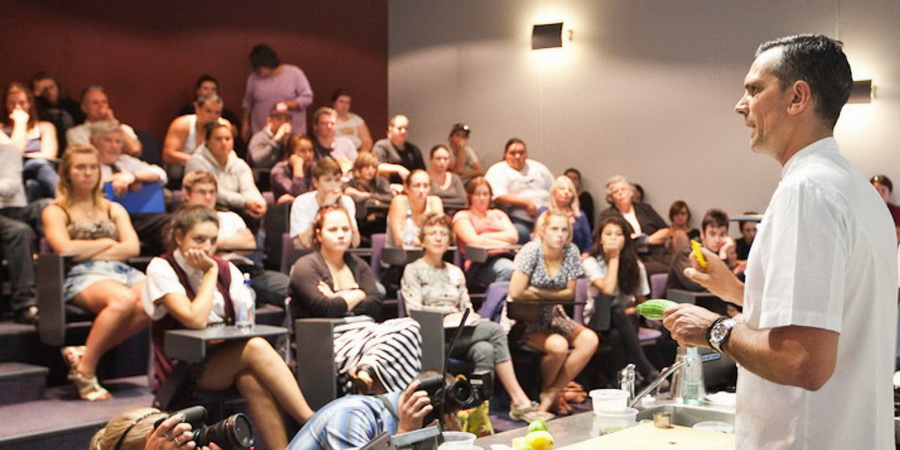 SCHOOL INTRODUCTION
Waikato Institute of Technology (Wintec) was founded in 1912, and located in Hamilton, the fourth biggest city in New Zealand. Wintec provides students with a positive hands-on learning experience, access to some of the best purpose-built facilities in New Zealand, and industry-leading academic staff. In Wintec, a wide range of qualifications are offered, from certificates and diplomas to degrees and postgraduate qualifications, which cover engineering, trades, science, information technology, primary industries, agriculture, sport, health and social services, education, business and enterprise, hospitality, cookery, events, English language, media and the creative industries.
SCHOOL ADVANTAGES
• One of New Zealand's leading Institutes of technology. Recognised as a Category 1 (the highest category) education provider by the New Zealand Qualification Authority.
• Wintec offers internationally recognised qualifications which range from certificates, diplomas to degrees and postgraduate degrees.
• 82% of Wintec degree graduates gain employment within 6 months.
• Wintec has award winning learning facilities.
• 20,000 students (international and domestic), and over 1,700 international students from 60 countries.
SCHOOL CURRICULUM
Business Administration Studying Business Administration and Computing at Wintec will provide you with the qualifications and skills you need for a career in a variety of office-related jobs anywhere in the world. Receptionist, office junior, administrator, records officer, data processor and administration assistant are all roles you could work in.
Arboriculture If you have a green thumb and are passionate about the environment, set yourself up with a career in arboriculture! This isn't your usual 9-5 office job; you'll work outside in all sorts of weather, never on the same project twice, and you'll be able to work for a company or start out on your own as a contractor.
Architectural Technology As an Architectural Technician your skills and technical know-how transform vision into workable design. Your days are spent planning, designing and advising on the construction and alteration of buildings.
Art and Design Graphic design, illustration, sculpture, painting, fashion design, photography, moving image, interior design: these are the things that get your heart racing. Never happier than when you have a pencil, a paintbrush or other tools of the trade in hand, you know you're destined for a career in the creative industries.
Beauty Therapy Advising clients on face and body care, applying and selling make-up and skincare products, providing electrolysis treatments, and getting very hands on with facials, massages and manicures. A career in the Beauty industry is varied and rewarding.
Business and Management ​​Wintec's mix of latest technology, industry respected tutors and an internationally recognised qualification is just what you need to set you on your way.
Communication It's all about getting the right messages out in the world of communication. You have the opportunity to make a difference with your voice and writing. Communication is a broad area and opens the door to a variety of careers, depending on your preferences and skills.
Counselling As a Counsellor you will help people make positive changes in their own lives. You'll take the time to listen, to care, and support individuals, families, whānau and communities in obtaining the resources they need. Placement is a significant element of this programme.
Education From educating and caring for young children to teaching adults, the goals of education remain the same - to deliver both information and inspiration. Students will experience those goals first-hand from some of the most inspirational educators in the business, when they study one of the education programmes.
Engineering The facility provides engineering and built environment students with an opportunity to learn in an environment that reflects industry standards and uses the latest techniques, technologies and equipment.
Hairdressing Wintec provides relevant and practical skills that will open doors in the world of hairdressing. Hairdressers consult with clients about the style or cut they want.
Health and Wellbeing Now is the time to turn your passion for people into a career! In the world of health and social practice you will be challenged, inspired, frustrated and rewarded - sometimes all at once. Wintec will give you the skills and knowledge to change the world; you'll be the graduate everyone is looking for.
Hospitality & Cookery If you see yourself behind the counter at your local café making fresh brews and providing outstanding customer service, being in charge of a top restaurant, managing a luxury lodge or hotel, or waiting tables in a busy restaurant and getting to know customers personally, you're made for the world of Hospitality.
Information Technology Information technology is full of opportunities! Technology is constantly changing the way people live and IT professionals such as programmers, security specialists, and administrators are in high demand.
Interior Design Interior design offers an ever-changing industry of new trends, ideas, projects and clients. Take the chance to work in the fascinating industry of design, colour, planning and product specification. Interior designers need a practical solution-focused working style and skills in project management.
Landscape Design & Construction The creative planning of a garden/outdoor space and working with your hands to realise its potential: this is what gets your heart racing. As a landscaper, you could be self-employed and work from home in whatever region you desire to live in !
Midwifery As a midwife your days will be spent educating women on pregnancy, birth and parenting, organising and discussing ultrasounds and blood tests, referring to other specialists when necessary, prescribing medication for labour, examining and caring for newborn babies and advising on breastfeeding, immunisations, and so on.
Nursing A Registered Nurse could focus on mental health, child health, aged care, oncology (cancer), community health, primary health care or workplace health and safety. Or maybe the fast paced nursing in intensive care or the operating theatre is for you.
Quantity Surveying As a Quantity Surveyor you calculate a budget based on client requirements, then prepare detailed estimates for each stage of construction as the project develops.
Science Technology When you study Science at Wintec you'll learn the theory and gain practical skills that you can apply immediately to the workplace after you graduate. Whether you're interested in Biotechnology, Environmental Technology, Food Technology or Agritechnology, Wintec can help you get started in the career you've always dreamed of.
Social Work This four-year programme combines theoretical knowledge with hands-on learning. You will gain the knowledge base, skills, and attributes required to practice in a variety of social work fields such as schools, hospitals, community groups or government organisations.
Sport Science & Human Performance Programmes of Wintec give you the opportunity to understand the science behind how your body works, providing you with insight and the ability to get better results for your future clients or yourself.
Supply chain and logistics Supply chains are a system of parts that move products or services from a supplier to a customer. A career in supply chain involves the planning and management of activities in the supply chain eg people, resources, and information.
Veterinary Nursing Wintec can help you make a career out of it. Whether it's working in a veterinary clinic as a nurse, or caring for animals in catteries, kennels or pet retailers, Wintec can help you get where you want to be.
English Language If you progress all the way through the New Zealand Certificates in English Language, you'll be able to learn English specifically for study situations or workplace situations, take the IELTS, OET and Cambridge First exams, and continue on to study one of other programmes, in a huge range of subjects.
SCHOOL LOCATION
Hamilton City Campus​: A Block, Gate 3, Tristram Street, Hamilton,New Zealand
Rotokauri Campus: Student Hub, 51 Akoranga Road, Hamilton,New Zealand
In addition, Hamilton Gardens Campus​
WEBSITE