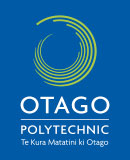 Otago Polytechnic (OP)
SCHOOL INTRODUCTION
Otago Polytechnic (OP) founded in 1966 is a leader in high quality, career-focused education with some of the best student achievement and satisfaction results in New Zealand. With three campuses, 7,200+ students and approximately 674 members of staff, polytechnic has New Zealand covered! You'll find the main campus in the heart of Dunedin's much loved scarfie-land and polytechnic has a boutique campus in stunning Central Otago and an international campus in New Zealand's largest city, Auckland. It offers a wide range of degree and postgraduate programmes – including a Doctorate…which are all equal to those offered at New Zealand universities. The range of programmes offer practical experience as well as theory giving the graduates a head start in the job market……And the qualifications are widely recognised, both in New Zealand and around the world – preparing you for global career success!
SCHOOL ADVANTAGES
Polytechnic has the best course completion rate in New Zealand for the sector, according to the Government's Tertiary Education Commission.
The latest Graduate Destination Survey found 97% of OP's graduates are either employed or undertaking further study.
The students will learn from some of New Zealand's finest tertiary teachers. Over the past 11 years, 20 of the teachers have been awarded prestigious national Tertiary Teaching Excellence Awards from Government.
Polytechnic has a team of 20+ student ambassadors available to meet with new and prospective students and their families to pass on their inside knowledge!
There's no chance the learners will be overlooked in OP's small, focused classes! The average teacher-to-student ratio is 1:16 – meaning you'll be well-supported academically, benefitting from plenty of one-on-one teaching time.
The students can apply for a range of exchange programmes with the 80+ international partner institutions.
SCHOOL CURRICULUM
Applied Business
New Zealand Certificate in Tourism (Level 4) (Operations)
New Zealand Certificate in Business (Administration and Technology) (Level 3 & 4)
Bridging Certificate to Business Diploma or Degree
New Zealand Diploma in Tourism and Travel (Level 5)
New Zealand Diploma in Business (Level 5)
Bachelor of Applied Management
Bachelor of Applied Management (Accounting)
Graduate Diploma in Applied Management
Graduate Diploma in Sales and Marketing
Graduate Diploma in Accounting
Graduate Diploma in Hotel Management
Graduate Diploma in Business Transformation and Change
Graduate Diploma in Event Management
Graduate Diploma in Human Resource Management
Graduate Diploma in Strategic Management
Graduate Diploma in Tourism Management
Graduate Diploma in Sustainable Practice
Master of Applied Management with majors in Business Management and Business Information Systems
Postgraduate Diploma in Applied Management with majors in Business Management and Business Information Systems
Master of Professional Practice
Doctor of Professional Practice
Information Technology
New Zealand Certificate in Computing (Intermediate User) (Level 3)
New Zealand Certificate in Information Technology Essentials (Level 4)
Bachelor of Information Technology
Graduate Diploma in Information Technology
Arts, Design, Movie and television media
New Zealand Certificate in Arts and Design (Level 4)
New Zealand Certificate in Digital Media and Design (Level 4)
Bachelor of Visual Arts
Bachelor of Visual Arts (Honours)
Graduate Diploma in Visual Arts
Postgraduate Diploma in Visual Arts
Master of Visual Arts
Bachelor of Design (Communication, Fashion & Product)
Bachelor of Design (Honours)
Graduate Diploma in Design (Specialty)
Postgraduate Diploma in Design
Master of Design
Master of Fine Arts
Master of Design Enterprise
New Zealand Certificate in Digital Media and Design (Level 4)
New Zealand Diploma in Digital Media and Design (Level 5)
New Zealand Diploma in Photography (Level 6)
Engineering and Construction
New Zealand Certificate in Automotive Engineering (Level 3)
New Zealand Certificate in Mechanical Engineering (Level 3)
New Zealand Certificate in Electrical Engineering Theory (Level 3)
Bridging Certificate to New Zealand Diploma in Engineering
New Zealand Diploma in Engineering (Civil Engineering), (Electrical Engineering), (Mechanical Engineering) (Level 6)
Bachelor of Engineering Technology (Civil, Mechanical and Electrical)
New Zealand Certificate in Stonemasonry (Level 4) (Construction Stonemasonry)
New Zealand Diploma in Construction (Level 6) (Quantity Surveying)
Bachelor of Construction (Quantity Surveying)
Bachelor of Architectural Studies (Architectural Technology) or (Interior Architecture)
Nursing and Midwifery
Health bridging certificate
Bachelor of Nursing
New Zealand Diploma in Enrolled Nursing (Level 5)
Bachelor of Midwifery
Bachelor of Occupational Therapy
Bachelor of Social Services
Graduate Diploma in Social Services (Career Practice), (Disability Support and Coordination) or (Mental Health Support)
New Zealand Certificate in Health & Wellbeing (Social and Community Services) (Level 4)
New Zealand Diploma in Wellness and Relaxation Massage (Level 5)
Cookery
New Zealand Certificate in Cookery (Level 3 & 4)
New Zealand Diploma in Cookery (Advanced) (Level 5) (Cookery)
New Zealand Diploma in Hospitality Management (Level 5)
Bachelor of Culinary Arts
Graduate Diploma in Hotel Management
Agriculture, Animal and Veterinary Nursing
New Zealand Certificate in Primary Industry Skills (Level 2)
Sports Turf programme (Level 4)
Diploma in Viticulture (Level 5)
Diploma in Horticulture (Level 5)
New Zealand Certificate in Animal Technology (Level 5) (Veterinary Nursing Assistant)
New Zealand Diploma in Veterinary Nursing (Level 6)
English
General English
NZCEL 2, 3, 4 & 5
SCHOOL LOCATION
Dunedin Campus F Block, Forth Street, Dunedin, New Zealand 9016
Central Otago Campus Cnr Erris and Ray Streets, Cromwell, New Zealand 9310
Auckland International Campus Level 2/350 Queen Street, Auckland, New Zealand 1141
WEBSITE