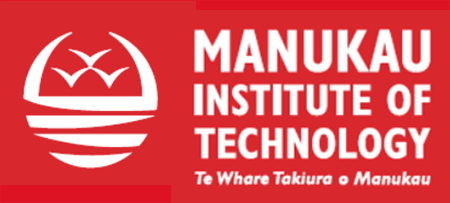 Manukau Institute of Technology (MIT)

SCHOOL INTRODUCTION
Manukau Institute of Technology (MIT), founded in 1970, has been awarded the highest rating, Category One, by NZQA in their latest review in 2016. MIT is a quality-assured government tertiary education institution with a specific purpose - to deliver theoretical teaching with the practical industry-specific skills and experience employers want.
Study at MIT and be confident that you will receive an excellent education from a high performing provider. Small class sizes mean that you get a personalised teaching experience and help when you need it most.
Many programmes include structured student projects with innovative businesses, so you get real-world experience to succeed in today's competitive job market.
SCHOOL ADVANTAGES
• Trusted education provider MIT has been awarded the highest possible rating, Category One, by NZQA in the latest review in 2016.
• Specialised ESOL teaching and support MIT is set up to support students who don't have English as their first language, and offers General English, IELTS preparation, IELTS testing and Foundation programmes (for academic studies).
• Areas of study MIT offers a wide range of academic programmes to choose from, and teaches real skills, from real people, to help you get real results.
• Graduate with real job experience At MIT you'll develop industry-specific skills and knowledge with real hands-on experience.  Many programmes include structured student projects with innovative businesses. The staff leading these programmes will work closely with you and New Zealand industry leaders to make sure your training gives you the practical skills and knowledge you need to succeed in today's competitive job market.
• International student support You'll be supported throughout your study journey; from application, to landing in New Zealand, and through your studies to getting your dream job.
• NZ Government tertiary education institute MIT's purpose is to deliver theoretical teaching with practical industry-specific skills and experience employers want.
• Recognised world-class educators New Zealand's institutes of technology are recognised globally as having first rate facilities, technologies and teaching approaches. MIT is one of New Zealand's largest, high quality institutes of technology.
FACULTIES INTRODUCTION
Faculty of Business and Information Technology
The focus is to help you develop the skills and knowledge you need to get a job or advance your career. It works closely with industry, to offer programmes of study that meet job-market needs. It also has a number of initiatives to support graduate job-seekers, such as industry projects in real businesses, and globally-recognised qualifications. The faculty structures programmes carefully to enable you to move straight from study to work and also provide flexible learning options to suit your lifestyle and career aspirations.
Faculty of Creative Arts
A career in creative practice will enable you to make a lasting contribution to your community, play a part in influencing the future of New Zealand culture, and become both professionally successful and personally fulfilled.
The renowned programmes in theatre, drama and performing arts and photography are matched with outstanding facilities and a vibrant, collaborative atmosphere.
Faculty of Engineering and Trades
Both around New Zealand and overseas, there is a constant demand for skilled tradespeople qualified in building, carpentry, plumbing and gasfitting, drainlaying, electrical services, and refrigeration and air conditioning.
To support the growing demand in construction, the faculty is excited to launch a new area of study in construction management and quantity surveying. Electrical trades are also highly sought after. Refrigeration and air conditioning technicians are also in demand.
New Zealand Maritime School
First rate qualifications in marine engineering and worldwide reputation for producing the best trained cadets and graduates will take you anywhere in the world.
Engineering graduates attain sought after job placement and cadetships because students are trained in a full mission engine room simulator and graduate with hands on experience using real equipment. Your classroom window is the Ports of Auckland and when you graduate you will have been studying and working in and around the port, worked with mentors in the industry and met many prospective employers.
Faculty of Consumer Services
This faculty is aiming to help you obtain and develop the skills and knowledge in the fields of Baking and Patisserie Culinary, Hospitality and Café, Barista and Restaurant, Hotel Reception, Tourism, and so on.
Faculty of Education and Social Sciences
Teachers are right at the heart of creating robust communities. Early childhood teachers are in high demand, especially those who speak Maori and Pasifika languages.
The programmes in Early Childhood Education give you all the skills you need to develop into creative and resourceful teachers who can relate to all kinds of people. Plus you get a large chunk of practical experience in education centres.
Communities need social workers, counsellors and support workers who can assist people with mental health and addiction problems, the elderly, and children and families.
Faculty of Nursing and Health Studies
Nursing is an exciting and rewarding career which offers many different pathways. The faculty has programmes that lead to registration with the Nursing Council of New Zealand as a Registered Nurse and Enrolled Nurse.
As a student you will develop the practical, social and academic skills you need to become a valuable member of any healthcare team, here or around the world. A large component of the programmes incorporate clinical experiences in both hospital and community settings working alongside registered nurses.
SCHOOL LOCATION
Otara Campus
North Campus:Otara Road, Otara, Manukau, Auckland, New Zealand
South Campus:Newbury Street, Otara, Manukau, Auckland, New Zealand
Manukau Campus
Cnr Davies and Manukau Station Road, Manukau, Auckland, New Zealand
Mangere Campus
9B Mahunga Drive, Mangere, Auckland, New Zealand
New Zealand Maritime School (City Campus)
Level 3, 2 Commerce Street, Auckland, New Zealand
WEBSITE