Massey University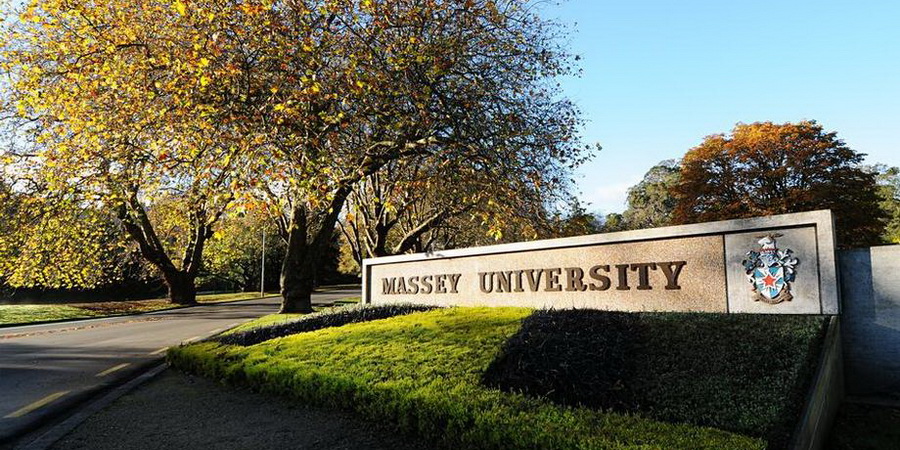 SCHOOL INTRODUCTION
Massey University was founded in 1927, and is truly the "University of New Zealand".  Since it was founded, Massey University has helped shape the lives and communities of people in New Zealand and around the world. Its forward-thinking spirit, research-led teaching, and cutting-edge discoveries make Massey New Zealand's defining university. Massey University has been breaking new ground in all areas of expertise - business, creative art, health, science and humanities and social science. Massey University includes five colleges: Massey Business School, College of Creative Arts, College of Health, College of Humanities and Social Sciences, and College of Sciences. With a tradition of academic excellence, Massey University is the nearest thing New Zealand has to a national university. It has nearly 18,000 students enrolled on three main campuses, with approximately 17,000 national and worldwide distance learning (extramural) students.
SCHOOL ADVANTAGES
Massey University is consistently ranked in the top 3% of universities worldwide (QS World University rankings).
Massey University staff have won 17 national Tertiary Teaching Excellence awards in the past 13 years.
If you choose to study at Massey, you could be eligible for a slice of three million dollar scholarship fund.
Massey University has the widest offering of digital teaching technology of any university in New Zealand, and is also the first New Zealand tertiary provider to join an international consortium offering Open Online Courses.
It is the lead university in two Government-funded centres of research excellence.
Massey has a well-established reputation for its academic leadership, research excellence and innovative teaching grounded in real-world issues.
Massey University has high-level collaborations with tertiary institutions around the world, and has 218 active international partnership agreements.
Massey receives international accreditation for its unique world-class programmes in veterinary science and business, and is ranked the No.1 university in New Zealand and in the top 50 in the world for agriculture.
Creative arts students have won more awards than any other design school. Massey is the oldest and most prestigious design school in New Zealand.
Massey has one of the largest business schools in the country and the only university-based trading room in the country.
Massey has New Zealand's only veterinary teaching hospital and school, and only university-based aviation school in New Zealand. 
COURSE INTRODUCTION
The Massey Business School is one of New Zealand's leading and largest business schools, which has a proud foundation of academic excellence, teaching business studies since 1972, and offers world-leading, relevant, flexible, research-led tertiary education that prepares students for the first job – and beyond.
Massey's College of Creative Arts in Wellington is where many of New Zealand's best designers and artists begin their careers. With the addition of music and creative media production subjects, the College will continue to produce graduates who will have a global impact across a full range of creative industries.
The College of Health connects people across collaborative units with outstanding expertise and programmes in nursing, human nutrition and dietetics, physiology, public health, sport and exercise, social work, environmental and occupational health, and disability and rehabilitation.
The College of Humanities and Social Sciences offers a wide range of subjects including defence and security, development studies, education, emergency management, English, writing and theatre, history and culture, languages and linguistics, media and communication Māori knowledge, planning, politics and society, and psychology.
Massey University's College of Sciences is research-led, and provides transformative learning experiences to prepare students for success in their chosen field and delivers globally-relevant solutions to fundamental and applied scientific challenges.
ADDRESS
Turitea and Hokowhitu campus in Palmerston North:
▪ Massey University (Turitea),Tennent Drive,Palmerston North 4474,New Zealand
▪ Massey University (Hokowhitu),Centennial Drive,Hokowhitu,Palmerston North 4410,New Zealand
Albany Campus
▪ Massey University Auckland (East Precinct),Albany Expressway (SH17),Albany 0632,New Zealand
▪ Massey University Auckland (Oteha Rohe),Albany Highway,Albany 0632,New Zealand
Wellington Campus
▪ Massey University,Wallace Street,Mt Cook,Wellington 6021,New Zealand