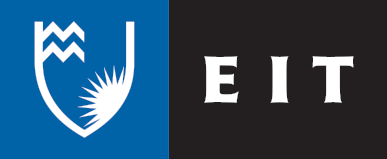 Eastern Institute of Technology (EIT)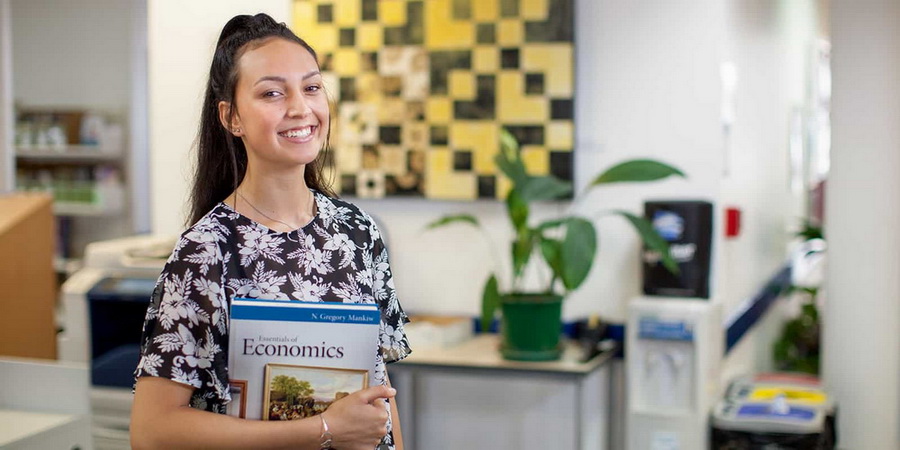 SCHOOL INTRODUCTION
The Eastern Institute of Technology (EIT), founded in 1975, is a New Zealand Institute of Technology that offers a range of programmes to equip you with qualifications, skills and industry experience to set you up for the life you choose.
EIT's three campuses in Napier, Auckland and Gisborne offer a range of lifestyles and rewarding New Zealand experiences you'll cherish for a lifetime.
Experience being part of a vibrant learning community in one of New Zealand's top tertiary institutes. Gain invaluable experience using the facilities and state-of-the-art technology, and get practical experience so that you're ready for the working world.
You'll be taught by lecturers who are respected academics and industry professionals. EIT's degree and postgraduate programmes are underpinned by lecturer research activity, directly linking to their teaching.
EIT's student-lecturer ratio is significantly lower than at a university, so you'll learn in classes that are the right size to make sure that you get the involvement you need.
You'll get the support you need to help make sure you get the rewards for your hard work. If you're serious about study and your future, EIT is right behind you.
SCHOOL ADVANTAGES
The Eastern Institute of Technology (EIT) offers you over 130 qualifications from certificate and diploma, to degree and postgraduate level at campuses in Hawke's Bay, Tairāwhiti (Gisborne) and Auckland.
EIT Hawke's Bay is one of New Zealand's most attractive campuses with superb architecture and shaded outdoor areas for study on warm days. EIT Tairāwhiti's two campuses are located in the heart of Gisborne, near the Taruheru River, and you can't get more central than EIT Auckland's location on Queen Street !
The programmes have a practical focus along with academic theory to give you the balanced learning you need to achieve.
EIT's experienced and qualified staff will provide you with a high level of support, and small class sizes mean you get personalized guidance towards academic success.
Ranked in the top two polytechnics/institutes of technology in New Zealand, independently assessed EIT academic staff research performance is held in high regard nationally.
SCHOOL CURRICULUM
Viticulture & Wine Science
You can have the opportunity to gain work experience in the industry, and work in outstanding facilities including a purpose-built, modern teaching and research winery, a world-class sensory laboratory, a vineyard and glasshouses. And you can enjoy field trips and excursions while gaining knowledge and networking with specialists, winemakers and experts in the New Zealand wine industry.
Computing
A career in computing offers a range of exciting opportunities from website and software development to user experience design along with consulting and management for high-flying companies. The top-paying jobs in New Zealand are in the IT sector. In a fast-paced and ever-changing industry you'll enjoy new discoveries daily. The information technology complex is the perfect training ground with networked computer labs as well as special labs for software development, hardware and multimedia.
Business
With a career in business you'll take your inquisitive mind to new heights. Enjoy constant learning, questioning and problem solving in this fast-paced and ever changing industry. You'll benefit from strong applied learning focus, an approach highly valued by employers, enjoy practical experience with New Zealand employers through the work-based projects, and gain opportunities for progression to higher levels of study at EIT through the clearly defined pathways.
Ideaschool - Arts & Thinking
If you are a creative at heart with an inquiring mind, Ideaschool has a range of exciting programmes to catapult you into a creative career. You'll enjoy excellent facilities including art, design, screen production and fashion studios. As well as modern digital design labs. You can take part in the end of year two-week showcase, where students show their creative work to the world. And you may learn from recognised creative practitioners who exhibit, perform and publish throughout New Zealand and worldwide.
Hospitality, Tourism & Travel
This is a unique industry that allows you to share your love for food, travel and tourism. Ignite your passion and hone your knowledge and skill with the comprehensive, hands on programmes. You can enjoy the large, modern training kitchens, complemented by the fully licensed Training Restaurant and On The Terrace Café, where you'll practice all aspects of the trade. Students also work their way to attaining City and Guilds internationally recognised qualifications.
Health & Sport Science
Use your unique skills and passion to inspire, teach and guide people towards health, sport and wellness. Excite people with your knowledge and energy and help them with your compassion. Enjoy the fantastic facility that is the Pettigrew Green Arena (PGA). Complement your studies with access to EIT's facilities at PGA, including an exercise science laboratory, teaching gym, massage clinic and access to PGA gym facilities.
Veterinary Nursing
Would you like to work with all creatures great and small? Here's your chance to learn about this exciting world from animal husbandry to anatomy and first aid. Study with us and you will be responsible for the animal residents of the EIT Veterinary Centre. You'll learn the skills to assist veterinarians and use professional equipment.
Nursing & Health Professions
Bring your compassion, good humour and kind nature to the communities around you with a career in nursing. Enjoy the facilities, which are among the best in New Zealand. Have access to a range of state-of-the-art technologies including fully equipped clinical simulation laboratories and resources that provide opportunities to practice skills in a safe and supportive environment.
English Language
Gain the knowledge, confidence and practical experience you need to command the English language. EIT's English Language Centre has a proud reputation for excellence in teaching English to international students and new migrants to New Zealand. You'll be welcomed into a fully supportive environment and community, and have the opportunity to flourish as your English develops.
Education & Social Sciences
The qualifications support people in becoming competent educators and social work practitioners within their communities, Aotearoa/New Zealand, and beyond.
Agriculture & Horticulture
Study for an exciting career in agriculture or horticulture in a wide range of certificate and diploma programmes in New Zealand's premium agriculture region. Agriculture facilities include Otatara and EIT Training Farm, Puketapu Farm, Heipipi Farm, Tautane Station and ADB Williams Trust.
SCHOOL LOCATION
Napier Campus 501 Gloucester Street, Taradale, Napier 4112, New Zealand
Gisborne Campus 290 Palmerston Road, Gisborne 4010, New Zealand
Auckland Campus Level 6, 238 Queen Street, Auckland CBD 1010, New Zealand
WEBSITE